Bridge girder placement an eye-catching sign of progress in Winkelman
Bridge girder placement an eye-catching sign of progress in Winkelman
By Garin Groff / ADOT Communications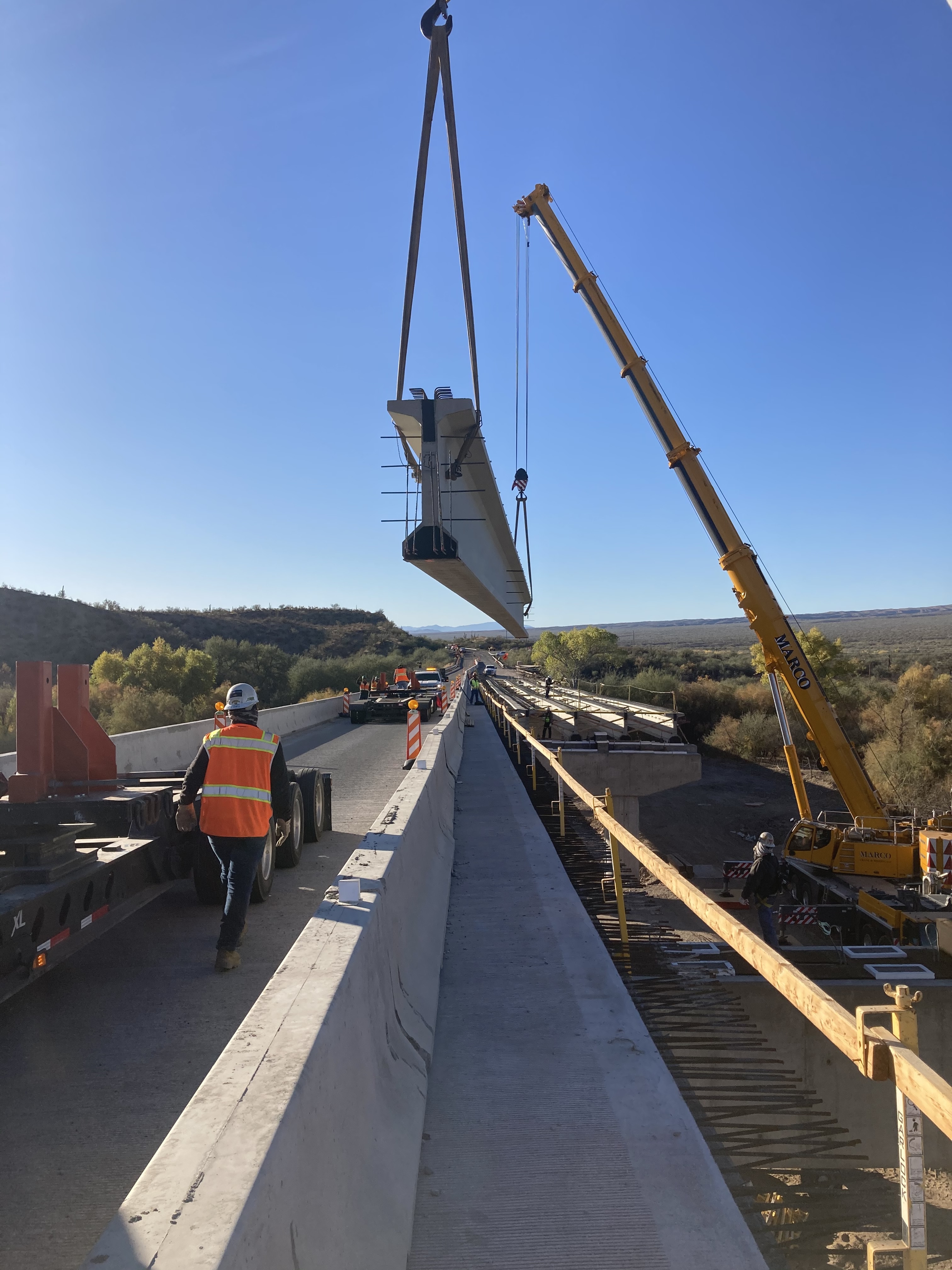 It's not always clear to drivers why crews need to stop traffic in a work zone, but there was no mistaking what was happening for nine days this month on State Route 77 in Winkelman.
A pair of massive cranes moved huge concrete girders into place over the Gila River as part of a bridge replacement project that began in September 2019, in what was one of the most eye-catching steps of the process.
The 24 girders ranged from about 113 feet long and 80 tons to about 138 feet long and 100 tons. Those girders will form one half of the new structure that spans about 761 feet. The other part of the bridge was completed earlier this year and is now carrying a single lane of alternating traffic until the project is expected to be completed by early summer.
The work zone will remain a busy place through the first half of 2021. Crews will pour the concrete deck above the recently-placed girders by late January. The work will occur at night, and the single lane across the bridge will remain open during that operation.
Through the spring, crews will install concrete barriers, a new and wider pedestrian path, and guardrail. Toward the end of the project, expect pavement work and lane striping at either end of the bridge. A signal will continue to regulate traffic flow and drivers should allow for extra travel time. For more information, to view the schedule or sign up to receive traffic alerts, please visit the project page.