As bridge project moves forward in Winkelman, girders move into place
As bridge project moves forward in Winkelman, girders move into place
By Garin Groff / ADOT Communications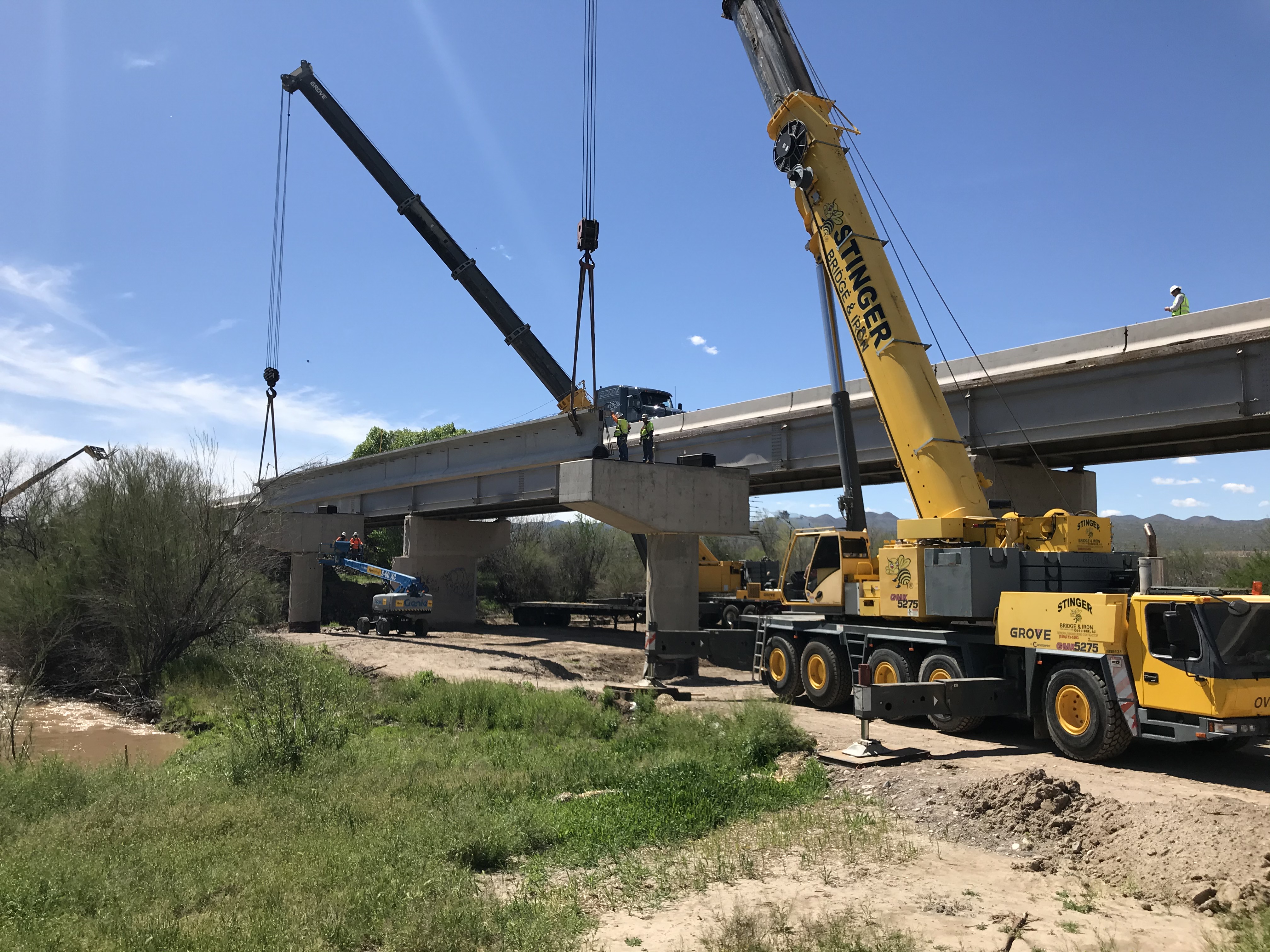 Traffic is coming to a stop at times on State Route 77 in Winkelman, but it's for a good reason: Things are moving forward on a project to replace the bridge over the Gila River.
Work began Monday to hoist bridge girders into place as crews continue rebuilding the first half of the new structure. Placing each girder requires two cranes – one on the existing half of the bridge and another in the river bottom – and a full closure of the highway for 15-20 minutes.
Drivers should expect three to six of these brief closures Mondays through Thursdays over the next 10 days or so.
The Gila River bridge reconstruction is scheduled through summer 2021. To learn more, please visit the project website.