Catching up on our US 60 at Pinto Creek project
Catching up on our US 60 at Pinto Creek project
By David Rookhuyzen / ADOT Communications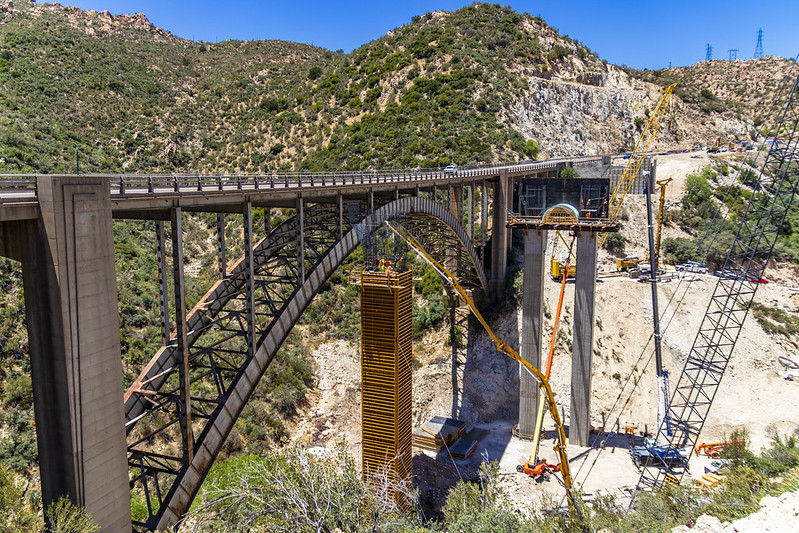 We are just under a year into our project to replace the aging bridge on US 60 over Pinto Creek between Superior and Miami, which means it's as good a time as any to check in and see how things are progressing.
After several weeks of blasting last fall to create a safe access road, crews have now started on the meat of the project – building the piers for a bridge to replace the current one (which is more than 70 years old!). As you can see in this slideshow, they are hard at work getting the concrete-and-rebar supports for the new bridge ready to go. Later we'll also begin putting in the steel girders to hold up the deck, which will require some overnight closures. By the by, you can see that new access road winding down the canyon in one of the first photos. 
The new bridge is being built adjacent to the old one, which will be removed. A five-day closure of US 60 is tentatively scheduled for summer 2021 to align the highway with the abutments for the new structure. Remember, you can sign up to receive traffic alerts relating to the bridge's construction at the project's page on our website and you can always check az511.gov to find up-to-date information on construction or other restrictions.