Celebrate Valventine's Day! Become an organ and tissue donor
Celebrate Valventine's Day! Become an organ and tissue donor
By Doug Pacey / ADOT Communications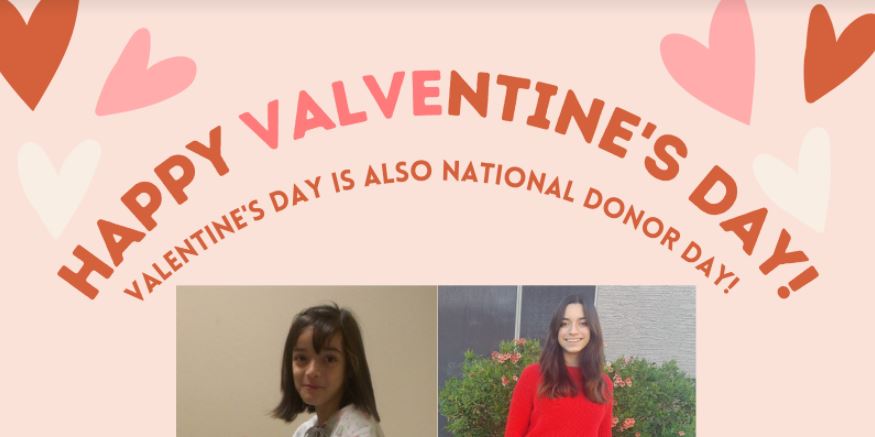 On February 14, while most of us are occupied with candy hearts and heart-shaped boxes of chocolates, the Donor Network of Arizona keeps its focus on the real thing.
That's because February 14 is also National Donor Day -- Happy Valventine's Day! -- making it a good time to remind the public that more than 75% of recovered heart valves go to pediatric patients, like Heather. Tissue donation, which includes heart valves, heals thousands of patients every year. Heather was 9 years old when she had her second open-heart surgery, a transplant that included heart valves. She's now a high-school senior and looks forward to serving her community as an organ and tissue donation advocate.
"Losing a loved one is beyond tragic," said Julia Young, Donor Network of Arizona spokesperson. "But knowing and fulfilling your loved one's decision to save lives can be incredibly healing. Registering as an organ donor saves grief-stricken family members from having to make that important decision."
For nearly two decades, ADOT MVD and Donor Network of Arizona have partnered to educate people about organ and tissue donation and make it easy to register. Today, more than 4.2 million Arizonans are registered donors and about 95% of donor registrations occur when a person applies for or renews their Arizona driver license or state ID card.
Though millions of Arizonans are on the donor registry, it's vital that people continue to sign up to be donors. Fewer than 1% of registered donors ever become organ donors and so the need for organs to save lives remains great.
Visit DonateLifeAZ.org to learn more about organ and tissue donation and register as a donor.