Cienega Creek Bridge: Arizona's longest open-spandrel bridge
Cienega Creek Bridge: Arizona's longest open-spandrel bridge
Kathy Cline / ADOT Communications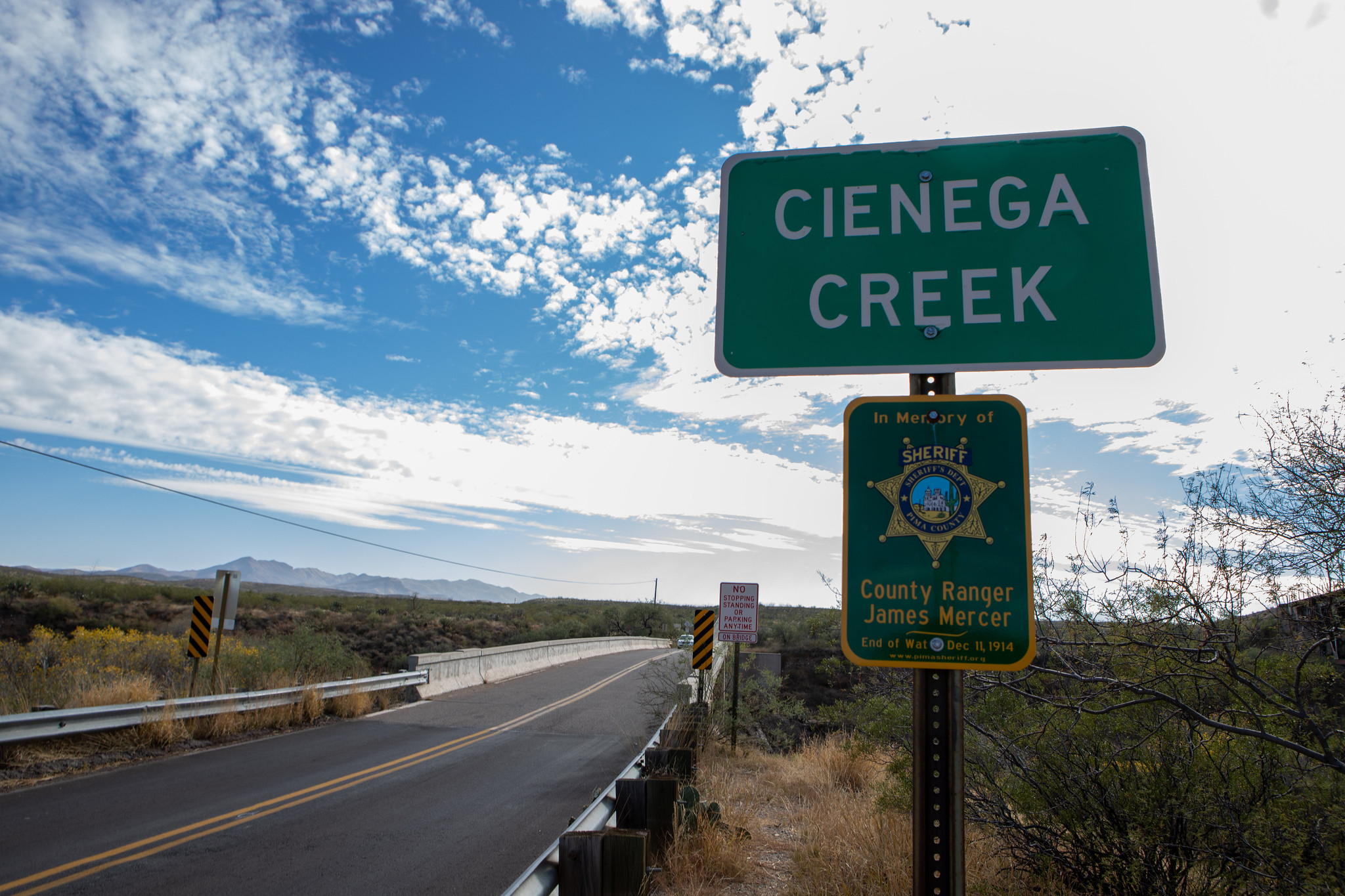 "The spandrel of an arch bridge is the area between the arch ring and the roadway. ... Open-spandrel arches have columns resting on the arch ring that support floor beams, which in turn carry the roadway."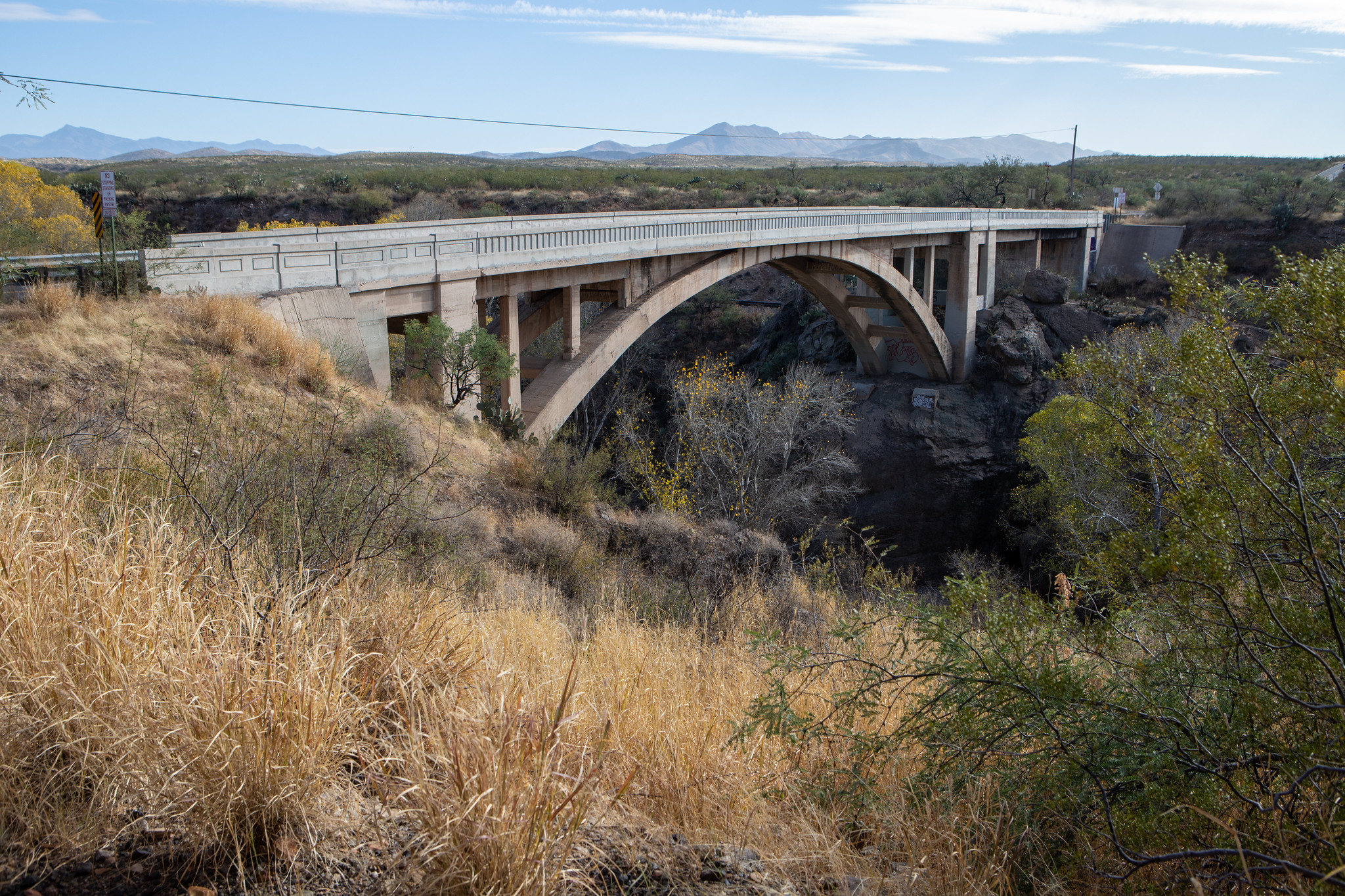 We know what you're thinking: Uh, OK, what does that mean in plain English? Let's show you an example: Cienega Creek Bridge in Pima County.
Known as Arizona's longest open-spandrel bridge, the Arizona Highway Department -- a precursor to the Arizona Department of Transportation -- began construction of Cienega Creek Bridge began in 1920 as part of the new Borderland Highway (US 80) across southern Arizona. The bridge is located a few miles east of Vail, Ariz., and near a railroad.
Construction was finished in 1921. At 146 feet, Cienega Creek Bridge's open-spandrel arch is comprised of two tapered ribs that are anchored in concrete foundations with spread footings. 
The bridge was part of U.S. 80 from 1926 to 1955 and was put on the National Register of Historic Places in 1988. It is no longer a state highway and, today, carries local traffic on Marsh Station Road.