Cleanup along 45 highway miles yields 1,000 pounds of trash
Cleanup along 45 highway miles yields 1,000 pounds of trash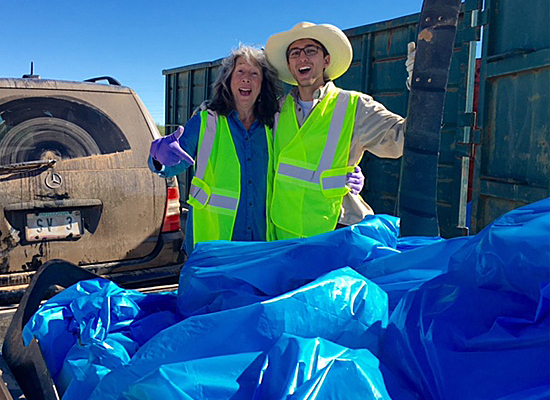 By Patricia Powers-Zermeño / ADOT Communications
It's a cool and bright November morning in southern Arizona's Altar Valley when a large number of volunteers begin picking up litter along 45 miles of State Route 286. This two-lane state highway leads to Sasabe, one of the lesser-used international ports of entry.
Jesuit missionaries in the 18th century followed a trail that is now SR 286 and used by ranchers, wildlife refuge volunteers and those traveling to and from Mexico. It winds through the western edge of the Buenos Aires National Wildlife Refuge and the eastern edge of the Tohono O'odham Indian Reservation, passing Baboquivari Peak and Kitt Peak along the way.
Ordinarily ADOT writes Adopt a Highway volunteer program permits for a time period of two years and a minimum of two-mile sections along ADOT roadways. Melissa Owen of Rancho Sierra Vista and Kyle Thompson with the Alter Valley Conservation Alliance approached ADOT's South Central District with an idea: Would ADOT write an Adopt a Highway volunteer program permit for one day and 45 miles? The answer was yes.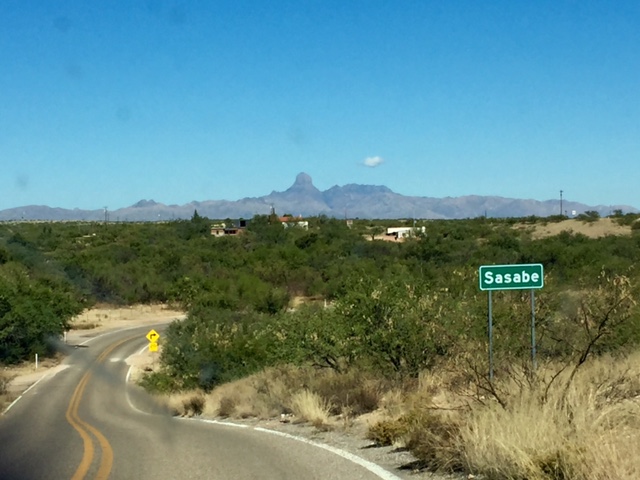 The result: Almost three-dozen people picked up a lot of trash – close to a thousand pounds, along with a truckload of tires.
Asked why he thinks this diverse group works well together, Thompson says they are all passionate about what they do. He notes that the Altar Valley Conservation Alliance's goals include being collaborative and working with other agencies.
Owen, a rancher who has been organizing cleanups along this route since 1997, calls SR 286 the most beautiful highway in the world.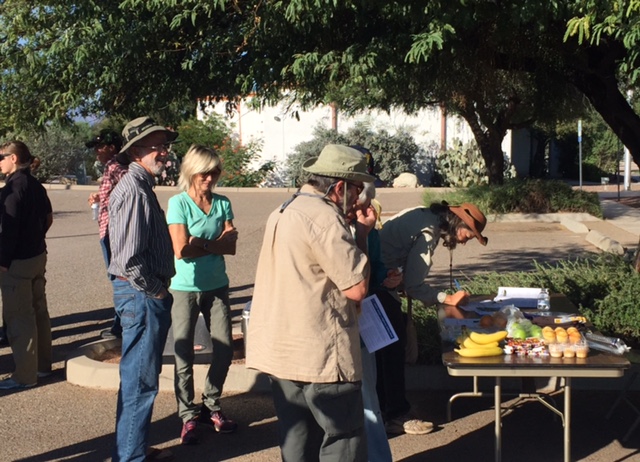 When you think about picking up trash off the side of the road, I suspect you don't think of it as a great way to spend a weekend morning. That might not quite be right, as at least three folks involved in this event requested information about adopting their own section along SR 286!
For more information about the ADOT Adopt a Highway Volunteer program please visit azdot.gov/adoptahighway.