Concrete proof we're near halfway point on Winkelman bridge project
Concrete proof we're near halfway point on Winkelman bridge project
By Garin Groff / ADOT Communications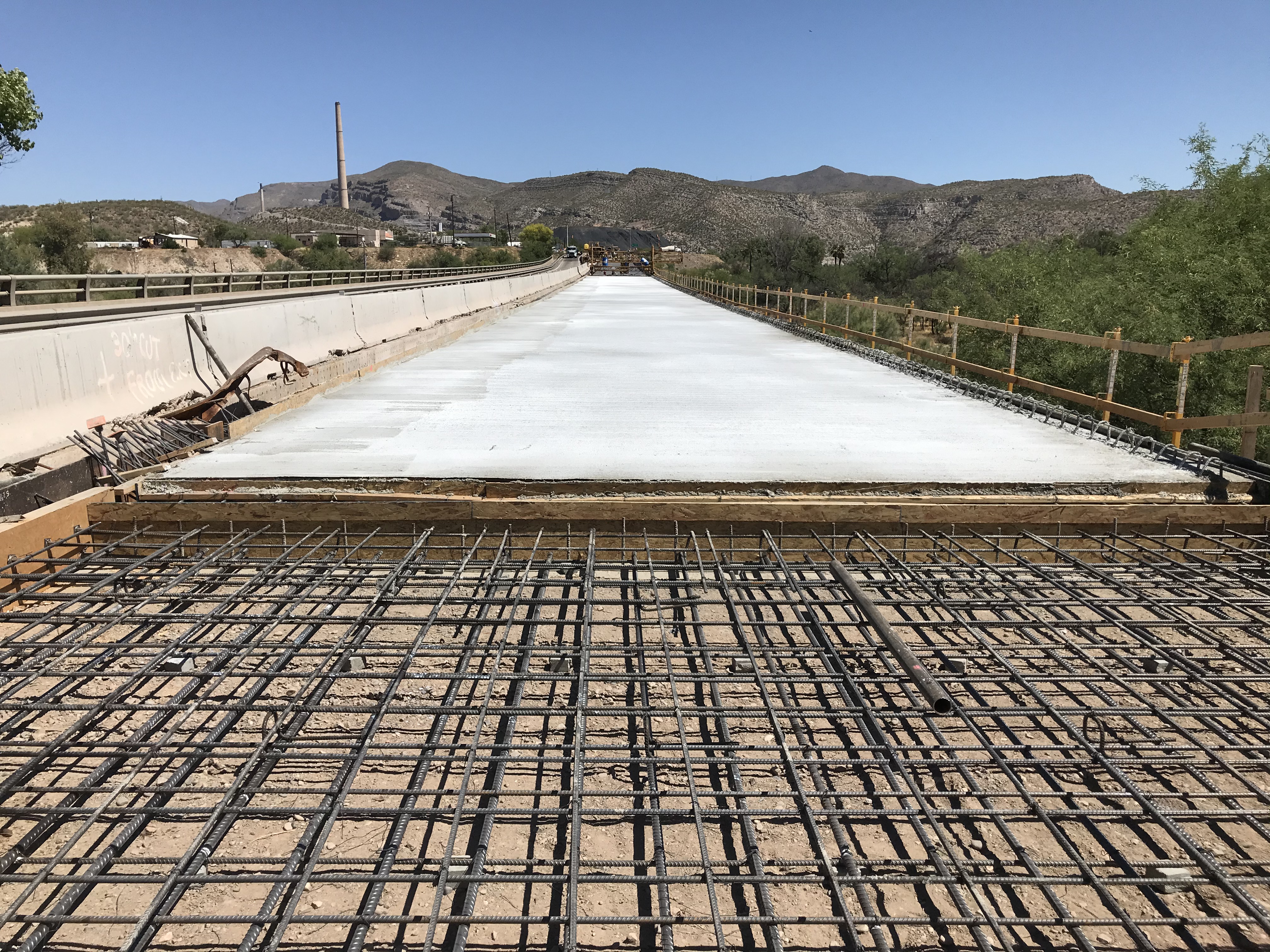 Over the span of a couple nights, concrete trucks and pumps worked from along the banks of the Gila River in Winkelman to transform a long grid of rebar into something drivers can really appreciate: the concrete surface of a new bridge.
It may be only half a bridge at the moment, but that's a big milestone for the State Route 77 bridge replacement project in this community east of the Valley. The ADOT project that began in September 2019 is nearing the halfway point, and the progress is clear in this recent photo from the project site.
The deck pour took place at night to avoid scorching daytime temperatures. Best of all, the crew positioned concrete trucks along the river banks so the remaining half of the bridge could remain open to traffic throughout the work.
The project was designed to replace half the two-lane bridge at a time, which means one lane of alternating traffic can use the structure. A signal regulates traffic flow, and drivers should expect some delays.
Once the new half of the bridge is complete, we'll move traffic to the new concrete surface. That's expected in about a month, and it will involve some additional delays for a day as crews shift the single lane of traffic.
Then work will begin to demolish the remainder of the old bridge and construct the remaining structure. The project is scheduled for completion by summer 2021. For more information, please visit the project page.