On this day in 1996, much of SR 87 became Duthie-Martin Highway
On this day in 1996, much of SR 87 became Duthie-Martin Highway
By Laurie Merrill / ADOT Communications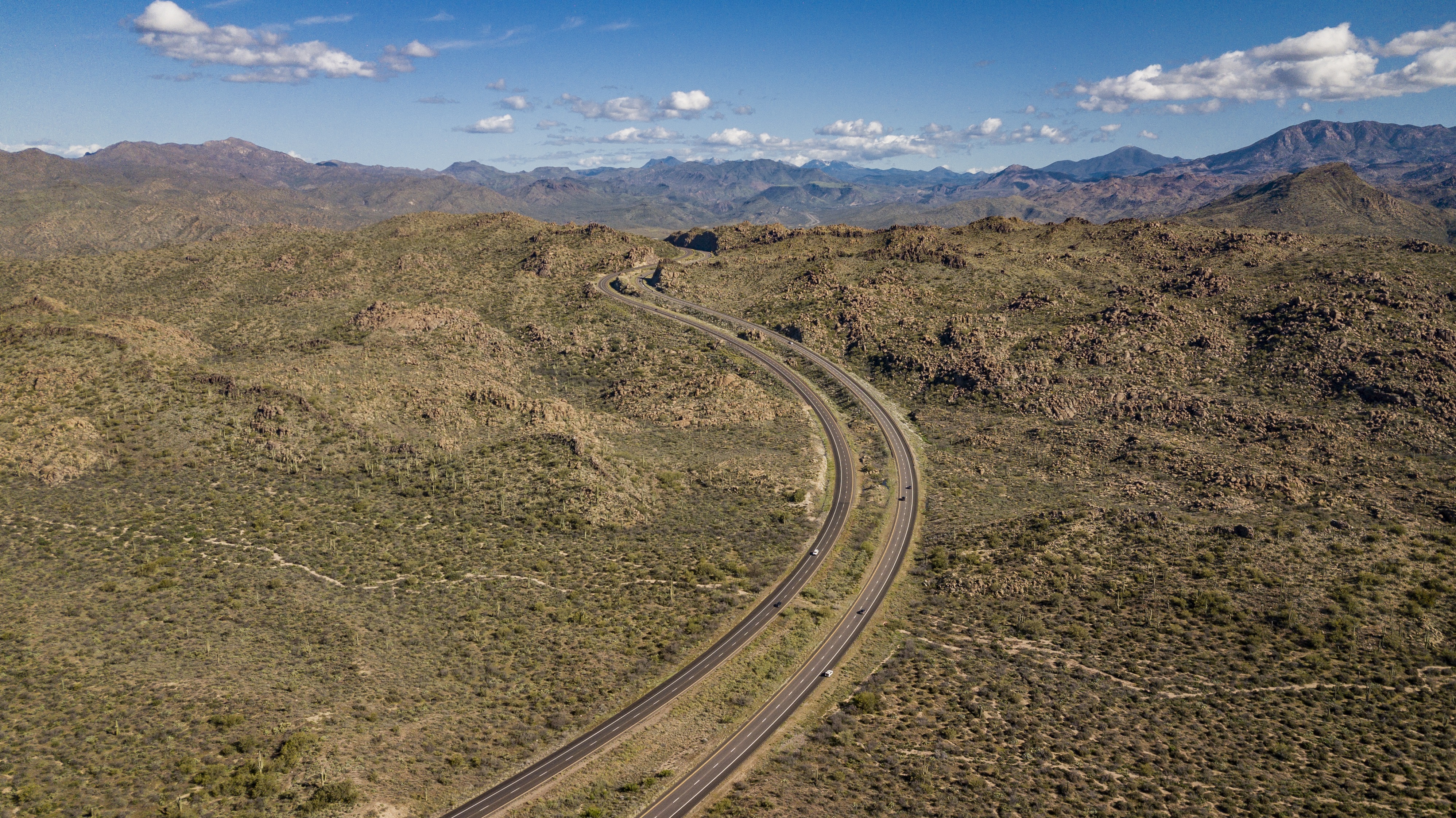 On this day in 1996, the route commonly called the Beeline Highway was officially named Duthie-Martin Highway between the Valley and Payson. That designation honors two law enforcement officers who lost their lives in the line of duty along that stretch of SR 87.
The name change was the result of a resolution approved by the Arizona Legislature.
Arizona Department of Public Safety Officers Gilbert Duthie and Robert Martin were killed 25 years apart on the highway, which is also known as State Route 87.
On Sept. 5, 1970, Duthie, (Badge No. 143), was driving on SR 87 on his way to help citizens who had been stranded by flooding. But Sycamore Creek had overflowed and taken out part of a bridge, and Duthie drowned after his cruiser washed away. He was 39.
On Aug. 15, 1995, Robert Martin (Badge No. 474), was conducting a traffic stop on SR 87 about 7 miles north of Shea Boulevard when he was fatally shot. He was 57.
A monument for the Duthie-Martin Highway sits at the spot of the shooting.
The highway, which stretches from Casa Grande to Arizona 264 in Second Mesa, has enjoyed numerous names and extensions since 1924, when it was designated Arizona 87. In 1959, after considerable miles were added to it, it became the Beeline Highway because it makes a "beeline" for the high country of Payson. This blog from earlier this year has more information on the history of SR 87 north of Payson.