Decades of love results in commitment to Adopt a Highway
Decades of love results in commitment to Adopt a Highway
By Caroline Carpenter / ADOT Communications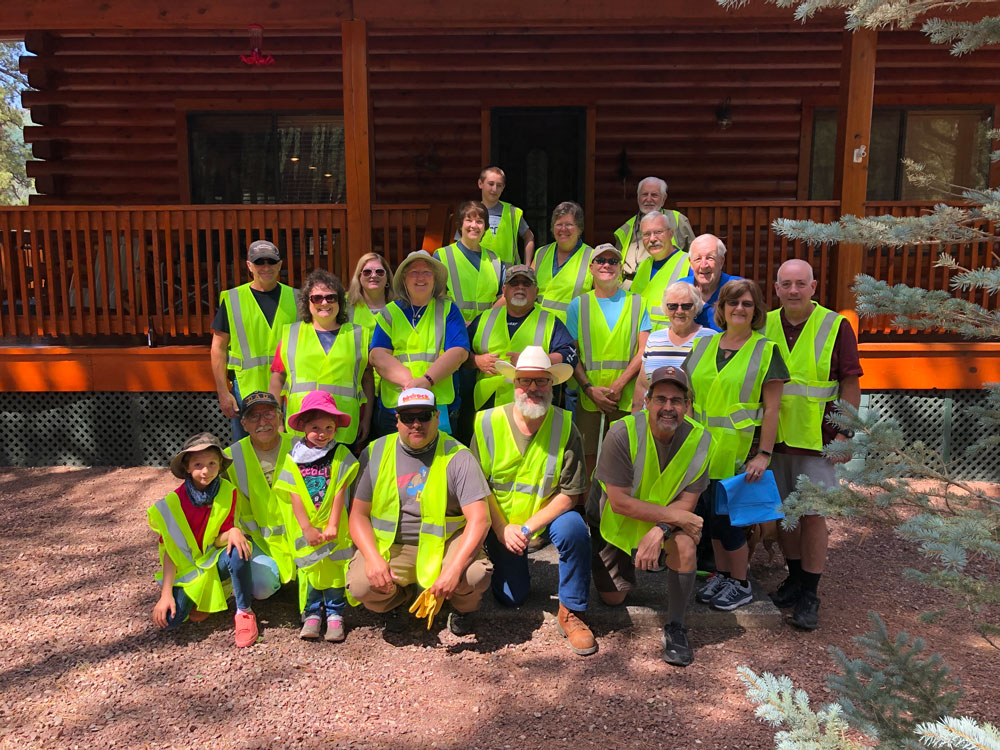 When you contact someone to talk about picking up litter, you don't expect to hear a love story. However, after talking to a few families who have adopted an Arizona highway, you come to realize it's because of love. It's love for the person whose name is on the Adopt a Highway sign that drives families to go out and pick up discarded cigarette butts and soda cans along the highway. Don't get me wrong, each family also wants to maintain the beauty of the state, but they're committed because they want to honor their loved one.
That was the case when I spoke to Neva Coester on a hot summer day. The love for her husband, David, was evident as her voice cracked when she talked about him.
Neva and David Coester are from Mesa and began visiting the Alpine area in the 1980s. Eventually they started to build a cabin in Alpine. Unfortunately, David passed away before the cabin was finished. While Neva goes back to the cabin each year without David, she still finds a way to remember him.
For the past 15 years, Neva and 15 to 20 friends and family gather each summer to clean David's mile of highway on US 180.
When I asked Neva what David would have thought of people cleaning up the highway in his name, she responded, "He would have loved it. He loved the area and having friends come up."
She added, "David was the type of guy everyone loved to be around. Everyone remembers David and what a helpful person he was."
Even though our conversation brought tears to her eyes, Neva wanted to talk about David and why she adopted a highway in his name. She wanted to encourage others to also consider adopting.
"It's a great chance to get together with friends. You always say you're going to get together. Once you have a reason or purpose, you do it," Neva said.
The above photo is of the group's most recent pickup on July 27. If you happened to be driving past milepost 428 on US 180 that day, you likely spotted Neva and her closest friends and family honoring David through their volunteer work with Adopt a Highway.
If you're interested in adopting a highway, learn more at the Adopt a Highway website.