As Deck Park Tunnel celebrates another birthday, enjoy some fun facts
As Deck Park Tunnel celebrates another birthday, enjoy some fun facts
By Julian Lopez / ADOT Communications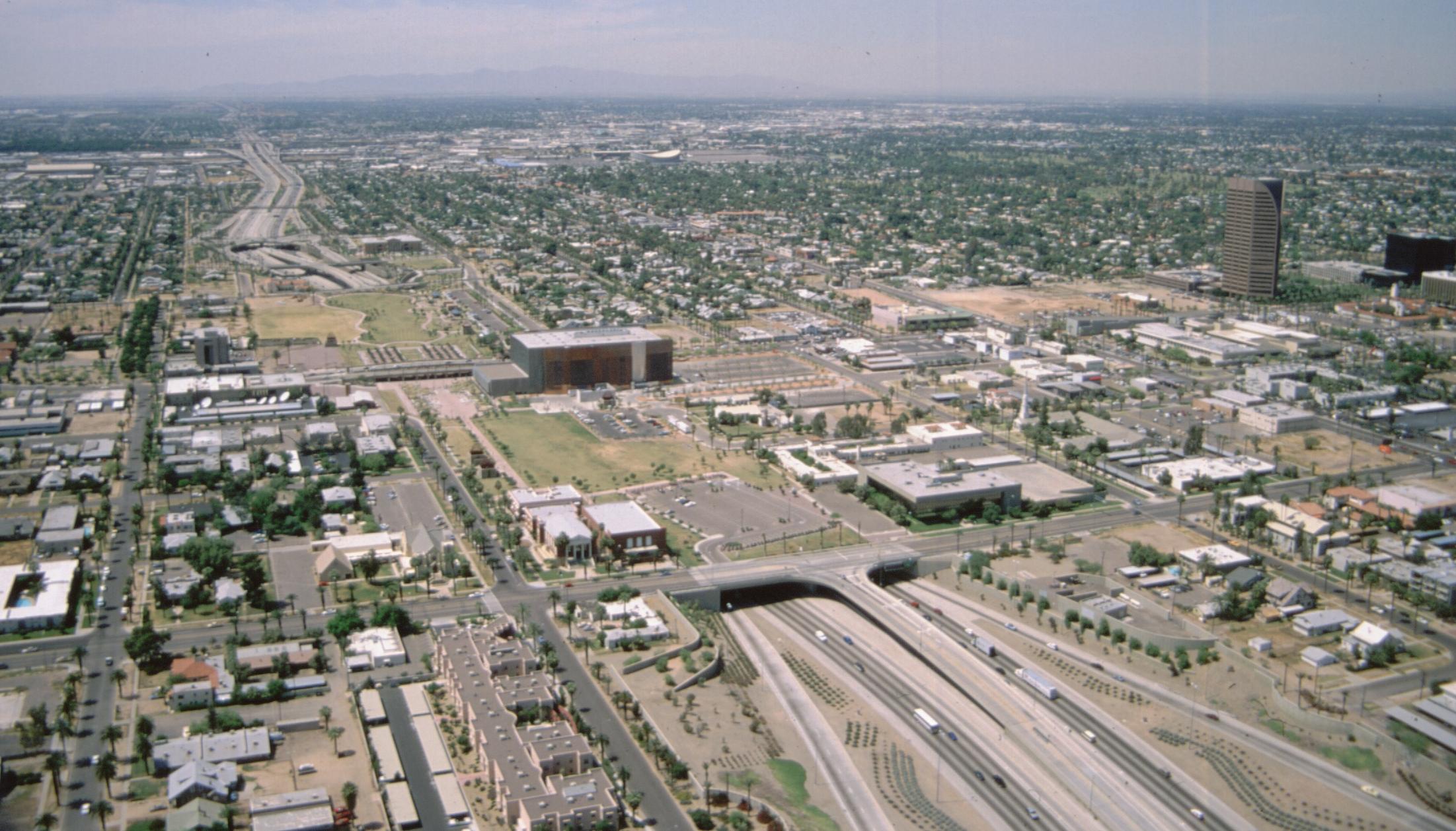 We don't know about you but the Deck Park Tunnel is feeling 32!
That's right! The Interstate 10 Deck Park Tunnel opened 32 years ago on Aug. 10, 1990.
While the Deck Park Tunnel has gone through improvements in recent years, the tunnel continues to provide commuting convenience for motorists throughout the Phoenix metro area.
You've probably driven through it, but how well do you know the Deck Park Tunnel? Here are some questions and answers to test your skills.
What is the official name of the Deck Park Tunnel?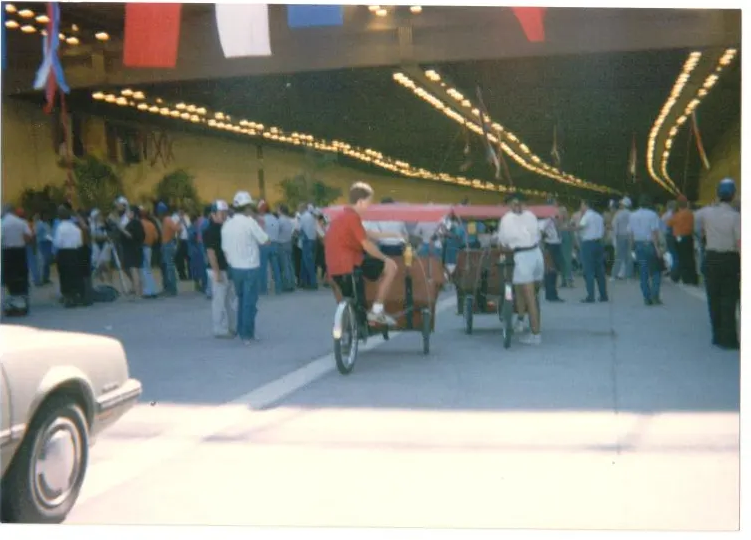 The official name is Papago Freeway Tunnel but it is known to many as "Deck Park Tunnel.".
Is it really a tunnel?
Glad you asked. It's not actually a tunnel at all. In fact, it consists of 10 side-by-side bridges.
What's on top of the tunnel, er, side-by-side bridges?
The 32-acre Margaret T. Hance Park , named in honor of Phoenix's first female mayor, sits atop Deck Park Tunnel. The park is more than just a green space. It's home to Arizona Humanities, Burton Barr Central Library, Cutler Plotkin Jewish Heritage Center, Irish Cultural Center, Japanese Friendship Garden and Phoenix Center for the Arts.
How does the "Final Mile" correlate with the Deck Park Tunnel?
Upon completion of the Deck Park Tunnel, it created the nation's second coast-to-coast interstate, stretching 2,460 miles and across eight states, from Santa Monica, Calif., to Jacksonville, Fla. So the stretch of I-10 between Seventh Street and Seventh Avenue was the "Final Mile" of I-10 to be opened as part of a nationwide construction effort.
I notice it's bright in there. How many light fixtures are there?
After a recent lighting improvement project, there are more than 1,500 LED lights in the tunnel. They aren't all powered on at the same time. For example, at night, some lights are off to allow drivers to adjust or be prepared for darker lighting conditions outside of the tunnel.
How many vehicles travel in the Tunnel per day?
On average, approximately 260,000 vehicles travel through the Deck Park Tunnel each day.
If you'd like to learn more about the tunnel, visit the ADOT Blog.