From the Director: ADOT's Safety Message Contest Returns
From the Director: ADOT's Safety Message Contest Returns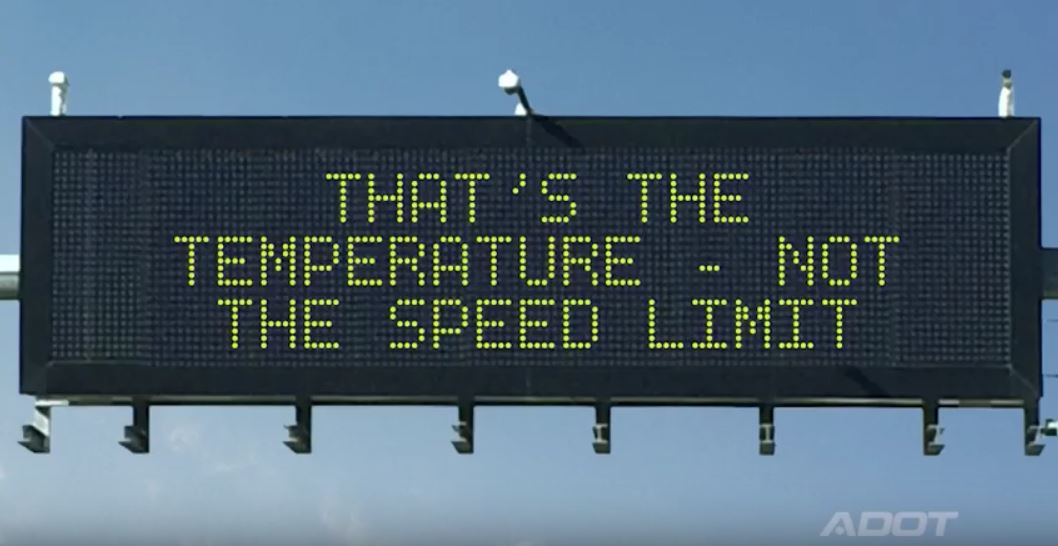 By John Halikowski / ADOT Director
Do you remember seeing the message, "THAT'S THE TEMPERATURE-NOT THE SPEED LIMIT," on an overhead sign above Arizona state highways? It was one of the winning entries to the Arizona Department of Transportation's Safety Message Contest. The public's response to this contest was incredible that we are asking for your ideas again for this year. Entries can be submitted at azdot.gov/signcontest until Feb. 26.
With nearly 7,000 entries submitted last year, I am looking forward to what the public sees as important in changing driver behavior and making safer the roads we travel every day. Last year's messages ran the gamut from creative and funny to heartfelt and serious.
ADOT's displays quirky safety messages, which are often related to current events and pop culture, as part of our ongoing effort to encourage drivers to change their actions behind the wheel. More than 90 percent of vehicle crashes are caused by driver decisions, such as speeding, driving aggressively, distracted or impaired.
After entries have been submitted, ADOT will select 15 finalists. Like last year, the public will then vote for their favorites and the two messages that receive the most votes will appear on overhead signs above Arizona state highways.
So, get those creative minds going. We want to see messages that capture attention and spark a reaction. We want messages that educate and entertain while encouraging conversations about safe driving.
---

This post originally appeared on ADOT Director John Halikowski's
LinkedIn page. He has led the agency since 2009.