From the Director: Avoid deer in the headlights, literally
From the Director: Avoid deer in the headlights, literally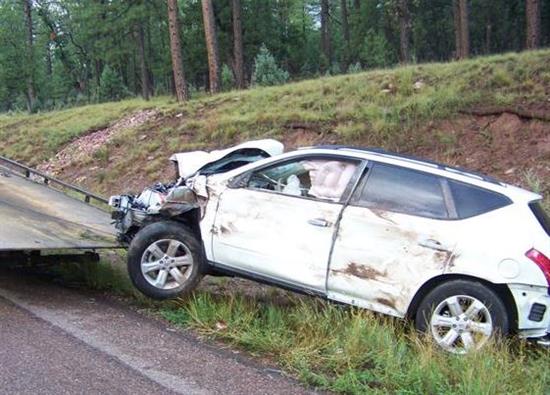 By John Halikowski / ADOT Director
I am sure you have heard the expression "deer in the headlights" when describing someone who stares and has a frightened look on their face. At the Arizona Department of Transportation, we are alerting drivers to be on the lookout for "deer in the headlights," literally, on our rural roadways.
Since 2012, more collisions with animals – wildlife, livestock, and family pets – happen this time of year than nearly every other, except for October which sees the most. More than 86 percent of crashes involving animals occur in rural areas.
According to the Arizona Game and Fish Department, the higher-than-average number of wildlife-related crashes this time of year is likely related to the beginning of monsoon season. That means plants become greener and water becomes more available due to the rain. Wildlife will travel greater distances for food and water and that can mean crossing roadways. Coincidentally, we see more motorists traveling to Arizona's high country and with that the potential for collisions with wildlife.
At ADOT we have implemented some creative solutions that promote safe travel in heavily-traveled migratory corridors. For example, we have wildlife underpasses and elk crossings along State Route 260 east of Payson, desert bighorn sheep overpasses near Hoover Dam on US 93 and two wildlife crossing structures on State Route 77 near Tucson. We have seen a 98 percent reduction in the number of elk-vehicle collisions on SR 260 over a six-year period due to fencing that link the three elk crossings.
As you travel on our rural highways, please pay attention to the signs that indicate wildlife in the area, obey the speed limit, wear your seat belts, and pay attention to the shoulders on the roadways. You will reduce the chance of colliding with an animal.
Enjoy your summer travels and avoid having your own "deer in the headlights" moment.
---

This post originally appeared on ADOT Director John Halikowski's
LinkedIn page. He has led the agency since 2009.