From the Director: For commuters, time is of the essence
From the Director: For commuters, time is of the essence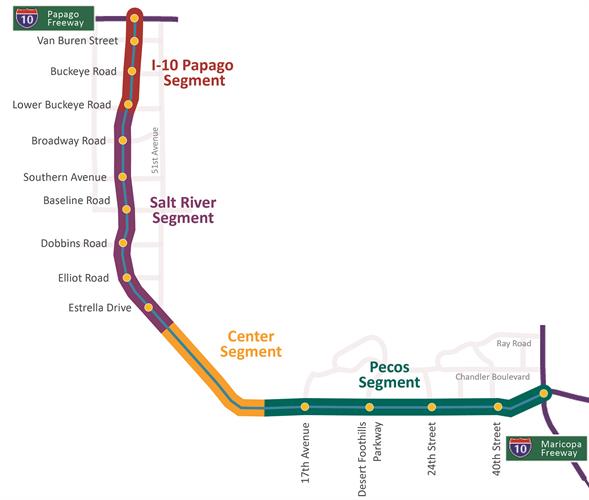 By John Halikowski / ADOT Director
"Time is of the Essence." It's a phrase heard in business or at home. For those in the business of moving goods and services, time can affect the bottom line. It means keeping customers happy when deliveries arrive on time or when a sales meeting starts on time. A family traveling to a soccer game on the other side of town arrives on time, enjoying any pre-game festivities and making sure they don't miss any of the action. For us at the Arizona Department of Transportation, time means efficiency of our transportation system.
Planning for the South Mountain Freeway took into account the rapid growth expected between the east and west portions of our Valley, and the substantial time savings drivers will see from having an alternative route around downtown Phoenix. According to projections for 2035, a driver will save up to 25 minutes traveling from the East Valley to the West Valley and vice versa. We identified the South Mountain Freeway as a way to help keep the region and its economy moving forward, plus we address the social and economic cost associated with time lost in stop-and-go traffic. That lost time is a hidden tax none of us want to pay.
As I have said before, the South Mountain Freeway is a regional transportation solution. The need for an efficient transportation corridor linking the Southeast Valley and the West Valley dates back to the 1980s, when regional transportation planners foresaw the tremendous growth that was projected. Connecting people with employment centers and more in the East Valley and West Valley will benefit the region's economy and quality of life, and the recent and projected population growth in Maricopa County has really driven the need to expand our transportation network.
While the East and West Valleys will see the greatest time savings, the entire region benefits. As the saying goes, "time is of the essence."
---

This post originally appeared on ADOT Director John Halikowski'
LinkedIn page. He has led the agency since 2009.