From the Director: Consolidating state's vehicle fleet saves money and maximizes resources
From the Director: Consolidating state's vehicle fleet saves money and maximizes resources
By John Halikowski / ADOT Director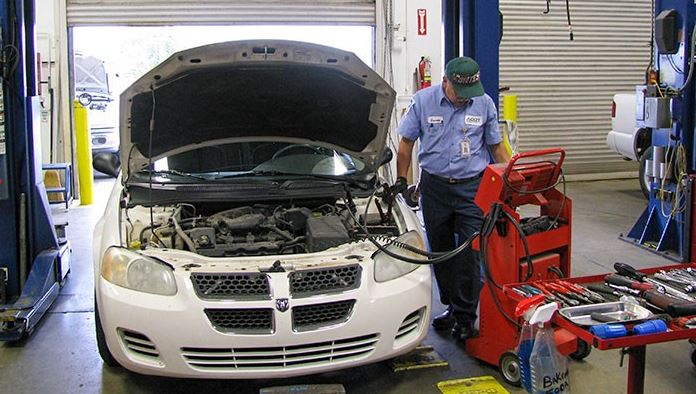 In 2015, Governor Doug Ducey introduced the Arizona Management System to Arizona state government. As an early adopter, ADOT applied the Governor's AMS principles to all of our operations, including our fleet management and services. The AMS system revolutionized ADOT's fleet management to the point where we are now responsible for servicing and maintaining the entire state government's vehicle fleet of cars, trucks, vans, etc., while improving service to customers. 
Arizona's fleet consists of 10,000 state vehicles, heavy equipment and emergency response units. ADOT has the largest share, with more than 4,000 vehicles and heavy off-road equipment, and more than 20 Equipment Shops around the state. Through approved legislation signed by Governor Ducey, the fleet has now been transferred from the Arizona Department of Administration to ADOT.  We now support more than 60 state agencies. With this consolidation, the state fleet operations follow the same uniform guidelines for ADOT's fleet operations, including purchasing and preventative maintenance.
ADOT also chairs the State Fleet Council, which is responsible for introducing standardized fleet best management practices, reducing duplication, cutting costs and improving processes -- AMS principles in action. The Council follows continuous improvement tools to improve efficiency and eliminate waste. 
I am happy to report the Council has already had success under the fleet consolidation effort:
Reduced underutilized assets including sedans, minivans, half-ton pickups and SUVs, saving more than $6 million.
Implemented a 10-point fleet vehicle replacement system.
Expanded the surplus customer base with an online fleet auction process which provides world wide coverage.
Moved preventative maintenance schedules from 6,000 miles to 8,000 miles while following manufacturer's guidelines.
Implemented a cost-savings statewide fleet tire policy.
Sold more than 1,000 vehicles for other agencies since March 2020. 
Working to maximize the state's order size when replacing vehicles, by grouping most state agencies together for deeper discounts.
Implemented a statewide GPS contract, having installed more than 2,500 units to monitor, track and maximize vehicle use, and to safeguard employees by monitoring seatbelt use.
The fleet consolidation effort is a win-win for taxpayers and the state. We are already witnessing savings by reducing the size of the state's fleet, ordering in bulk and selling vehicles online. We are creating uniform guidelines and processes that will maximize resources and provide improved service to customers. This is what Governor Ducey envisioned for Arizona state government and what AMS is all about!