From the Director: A customer service message about the MVD
From the Director: A customer service message about the MVD
By John Halikowski / ADOT Director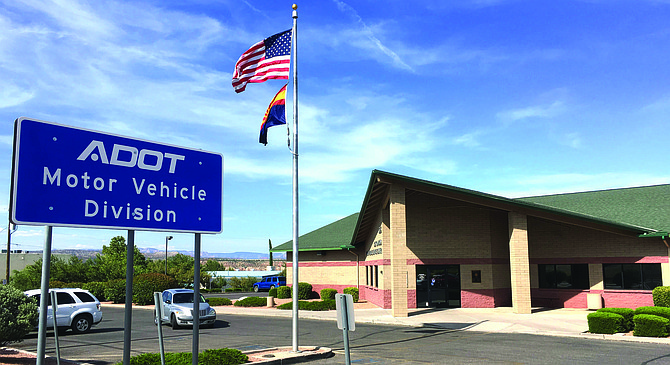 It's no secret that events of this year have caused serious disruptions to how the Arizona Department of Transportation operates. Nowhere is this more evident to the general public than at ADOT's most customer-facing aspect, the Motor Vehicle Division.
Prior to the declaration of the public health emergency in March, the MVD had enjoyed years of improvement in customer service performance in areas such as reduced wait times, calls being answered more rapidly and an expansion of online offerings. 
While the goals of continuous improvement and innovation have not and will not change, the realities of operating a business during a pandemic have meant those energies must be channeled to a new way of doing things.
Every day, MVD looks at ways to make its system better. Prior to March, MVD was able to process 14,000 people per day in offices statewide. COVID-19 requirements drove us to an appointment-only system that allows us to serve only 5,000 customers per day in offices. The remaining customers have to be helped by phone or computer, or at Authorized Third Party offices. In addition, due to COVID-19, MVD has had only about 75% of its workforce available on any given day. Unfortunately, it is still not clear when the COVID-19 crisis will allow MVD to utilize its full office-processing capacity again. 
The good news is that things are improving as countermeasures are being implemented. For example:

In July MVD handled about 5,000 phone calls a day. That number today is closer to 13,000. Because some of our staff are home taking care of family or other issues but are still able to work, we are utilizing software that routes customer calls to those employees. We are also exploring the possibility that people may drop off documentation for some services at an MVD location and the completed work returned by mail. Other ideas are being considered and we are testing them for their effectiveness. If they prove valuable, we will put them in place. Our commitment to continuous improvement means that we never stop looking for innovations that we can measure and improve upon.
In the meantime, we know that many people are frustrated with delays getting documents from the MVD. Although most of these – including plates, driver licenses and registration renewals – are being mailed within standard timeframes, we are still hearing of delays from our customers. In the case of registration tabs, once your payment is received and processed, the MVD system is updated. Even if you have not received your updated tags, your vehicle shows to law enforcement and MVD as currently registered. If your payment was on time, your vehicle should be registered and no late fee applied. 
We are listening and MVD is currently examining every step of processing items to determine if there is something, other than the postal service, causing a delay. That analysis is currently in progress. This is a high priority issue for me and MVD.
I have been meeting with MVD executive staff on at least a weekly basis; typically, we meet three times per week with the ultimate goal of exploring every possible way to improve how we serve our customers safely, efficiently and with professionalism. That is my commitment to you.