From the Director: Facial recognition training, software protecting your identity
From the Director: Facial recognition training, software protecting your identity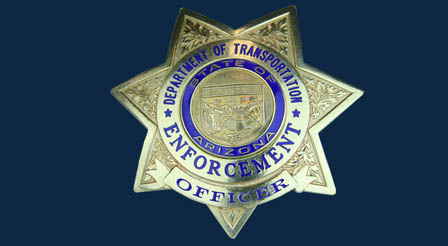 By John Halikowski / ADOT Director
I've grown accustomed to your face ...
Sound familiar? It is a song from the Broadway musical "My Fair Lady." The song could also represent ADOT's efforts in the use of facial recognition software to fight identity theft in Arizona.
ADOT first implemented facial recognition technology in 2015 for use by our Motor Vehicle Division.  The technology allows our MVD personnel to look at a driver license photo and identify features on a person's face. From there, the system can compare those features to every other photo in MVD's database.
If there is a match in the system, there is now the potential problem of someone using another person's identity to obtain a driver license or identification card. When that happens, MVD alerts ADOT's Office of Inspector General to conduct an investigation. Our detectives, who have received FBI facial-recognition training, perform three levels of review to determine if identity theft has occurred. If the investigation proves fraudulent activity, law enforcement officials are notified and prosecution can take place.
I commend our employees at MVD and ADOT's detectives for their efforts in protecting the people of Arizona. The use of facial recognition software is critical to our efforts to protect the identities of Arizona citizens and prevent fraud involving state-issued driver licenses and identified cards.
"I've Grown Accustomed to Your Face" should only be heard on stage, not here at ADOT.
---

This post originally appeared on ADOT Director John Halikowski's 
LinkedIn page. He has led the agency since 2009.