From the Director: Helping our veterans gain identification
From the Director: Helping our veterans gain identification
By John Halikowski / ADOT Director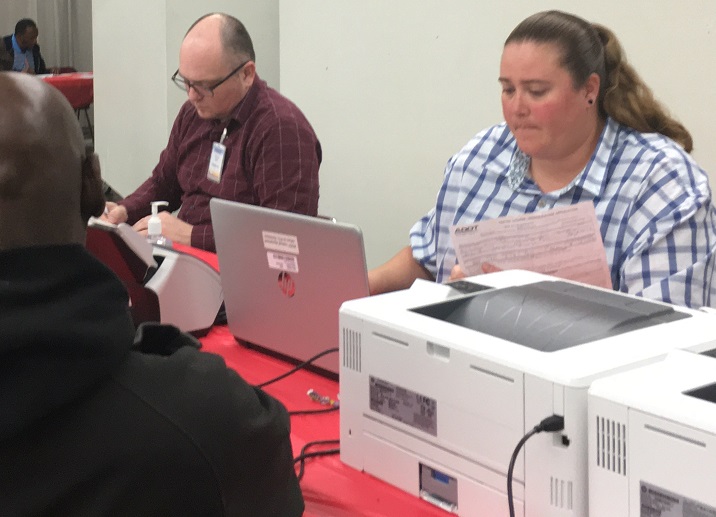 Many of us probably don't think twice when asked to show a form of identification. Our identification can be in the form of a driver's license, student ID card, military ID, or passport. Imagine you are a veteran who is experiencing homelessness and not having any identification at all. What does a veteran do?
For many years, the Arizona Housing Coalition's Arizona Veterans StandDown Alliance has sponsored an event called Maricopa County StandDown Day. The Arizona Department of Transportation Motor Vehicle Division has been a partner at this event as long as I can remember. It is held at the Arizona Veterans Memorial Coliseum, to help veterans with such government services as identifications, housing assistance, medical services and the list goes on.
MVD employees are there to help with driver licenses, identification cards, and title and registration services. Our driver's license transactions include written tests and vision screenings along with road tests. We set up temporary computer workstations so all the transactions are recorded in our system.
This year, MVD employees assisted 769 veterans experiencing homelessness. They processed 671 transactions, administered 21 written tests, and conducted 13 road tests.  We now have veterans who have some type of identification card and can gain access to services they need.
I am very proud of our partnership with the annual StandDown Day and wish to thank our MVD employees who help our veterans who are in need. Helping our veterans gain identification is a service we are proud to offer and a small gesture of our appreciation for their service to our country.