From the Director: Making the connection between international commerce and safety
From the Director: Making the connection between international commerce and safety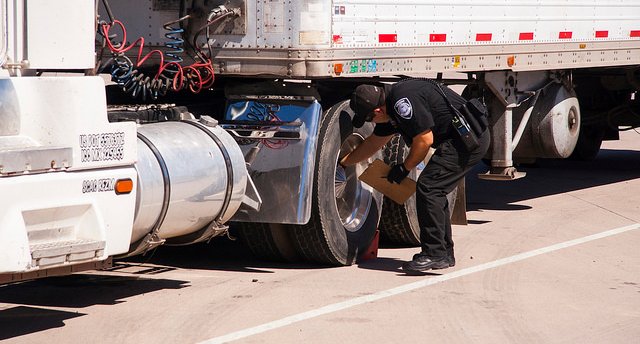 By John Halikowski / ADOT Director
Time is money -- especially when you are a trucking firm with fresh produce and you face a border inspection. You know it is going to take time, and you know you must follow federal and state regulations before that produce gets delivered to warehouse distribution centers.
The Arizona Department of Transportation is continuing its efforts to host meetings, events and programs with transportation leaders, elected officials and heads of trucking firms in Arizona and Mexico on the importance of safety inspections. It is our goal to educate the trucking industry about how safety compliance can reduce inspection times and make roads safer.
With our innovative programs that make our border inspections move efficiently, the results show a direct impact on international commerce and Arizona's economy. We are helping to improve the flow of commercial traffic while keeping Arizona highways safe.
In 2015, $30 billion in both imports and exports moved through the state's border ports, supporting 100,000 Arizona jobs.
ADOT, in collaboration with our federal and state law enforcement partners, holds commercial vehicle industry days to provide information about safety regulations, permitting and the inspection process.
I commend our officers who conduct the safety inspections at our commercial ports of entry, in addition to making sure commercial vehicles follow federal and state regulations. It is in this spirit of cooperation and education that we see the connection between international commerce and safety.
---

This post originally appeared on ADOT Director John Halikowski's 
LinkedIn page. He has led the agency since 2009.