From the Director: Permit Test @ Home is part of MVD's commitment to safety
From the Director: Permit Test @ Home is part of MVD's commitment to safety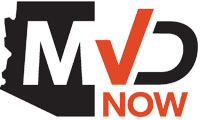 By John Halikowski / ADOT Director
Anytime change occurs, there will be skepticism. When the Arizona Department of Transportation Motor Vehicle Division unveiled the new "Permit Test @ Home" this month, we heard a little bit of that. But I'm confident these concerns are misplaced and will diminish over time.
At ADOT, safety is our first priority and the vision of MVD is to get Arizona out of line and safely on the road. Our innovations will adhere to that standard.
The Permit Test @ Home is a common-sense, convenient method for teenage potential drivers to take the written permit test. It requires the parent or guardian to set up an account at our new AZ MVD Now portal, which is accessed through ServiceArizona.com. The parent or guardian must input his or her driver license number as well as other secure identifying information and then affirm that the test will be appropriately proctored. For good measure, a disclaimer reminds people that parents are responsible for their children's actions behind the wheel. Finally, when the parent and teenager eventually go together to an MVD office to get the actual permit, this secure information will be confirmed with the parent or guardian standing right there.
Online methods for testing aren't new. Defensive driving schools, not to mention plenty of universities and trade certification agencies, have tested online for years. The Permit Test @ Home follows that concept and it's just one portion of educating a driver. It gives the family time at home to study the drivers' manual and even take online practice tests. These are meaningful ways to learn, and once the learner is eligible for an actual license, a road test is required.
Arizonans should know that the people who work for ADOT are not just implementing new ideas in a vacuum. We are consumers of our own services and we drive the same roads as everyone else. Naturally, we want well-educated, competent drivers of all ages, and the Permit Test @ Home helps us reach that goal.
---

This post originally appeared on ADOT Director John Halikowski's
LinkedIn page. He has led the agency since 2009.