From the Director: Recognizing the important work of engineers
From the Director: Recognizing the important work of engineers
By John Halikowski / ADOT Director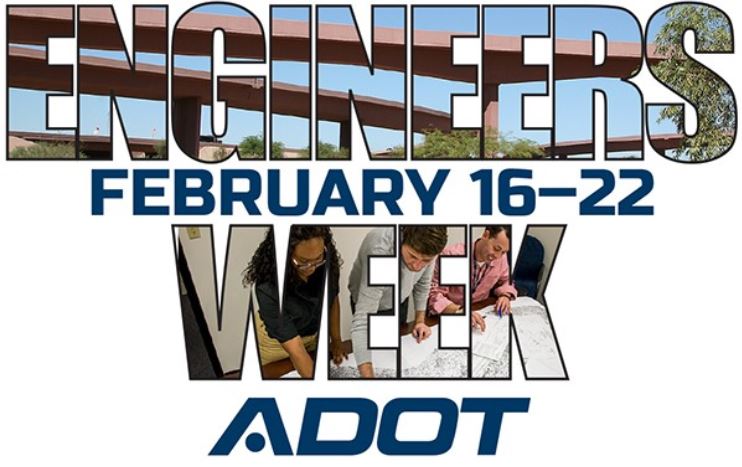 It has been said that engineers solve problems you didn't know you had in ways you don't understand.
At the Arizona Department of Transportation, our engineers do work that is technical and often complicated, and we depend on them to solve problems every single day. More importantly, our ADOT engineers play a big role in getting everyone safely home, our True North. Their expertise and problem-solving abilities help us to achieve our Mission, "Connecting Arizona.  Everyone. Everywhere. Every Day." and our Vision, "Moving Arizona. Becoming the safest, most reliable transportation system in the nation."
Of course, "engineer" isn't a one-size-fits-all label at ADOT. We have engineers who design our safe and reliable highways. We have engineers who test and analyze the soil we build on, giving us a safe, solid foundation. We have engineers who work on systems that keep traffic moving safely and efficiently. We even have engineers-in-training, who get training and experience in building safe roads.
Every ADOT employee plays a role in fulfilling our agency's True North, Mission and Vision but this week, I want to give a special shout out to our engineers in recognition of National Engineers Week.
Started by the National Society of Professional Engineers in 1951, the week is celebrated every year to bring attention to the contributions of engineers while emphasizing the importance of math, science and technical skills.
This week, I encourage you to check out our ADOT Blog where we are featuring posts that showcase the engineers of ADOT and the work they perform.  I know you will appreciate the important work they do and are indeed worthy of the recognition.