From the Director: South Mountain Freeway will drive economic development
From the Director: South Mountain Freeway will drive economic development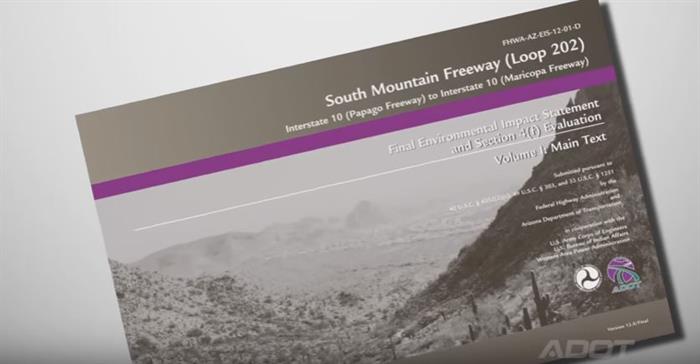 By John Halikowski / ADOT Director
Construction will begin on the Loop 202 South Mountain Freeway in early September after the U.S. District Court in Phoenix dismissed legal challenges against the long-planned and long-studied new corridor. The court ruled ADOT and the Federal Highway Administration completed all steps required to move this construction project forward.
The court's decision is a victory for the Phoenix metropolitan region. Beyond the benefits to traffic on I-10 through the Broadway Curve and on local streets, this new freeway means economic development, connecting people with employment, entertainment and educational centers.
It requires a team to successfully undertake the extensive environmental review to meet the requirements of the National Environmental Policy Act. The Loop 202 South Mountain Freeway represents the most extensive environmental review of any highway project to date in Arizona. The court's ruling affirms the good work of the entire project team.
Besides the Federal Highway Administration, our partners include the city of Phoenix and the Maricopa Association of Governments. Both Phoenix and MAG have been strong allies in the project's development for years and have guided ADOT in the planning, design and development phases. It is impossible to complete a project like this without strong partnerships, but ADOT is fortunate to have a solid team helping to move this project forward.
The South Mountain Freeway is a 22-mile corridor with a fixed $916 million contract for design and construction as Arizona's first public-private partnership for a highway project. It is expected to open in late 2019.
For more information, please visit www.azdot.gov/SouthMountainFreeway.
---

This post originally appeared on ADOT Director John Halikowski's
LinkedIn page. He has led the agency since 2009.