From the Director: There's value in partnerships
From the Director: There's value in partnerships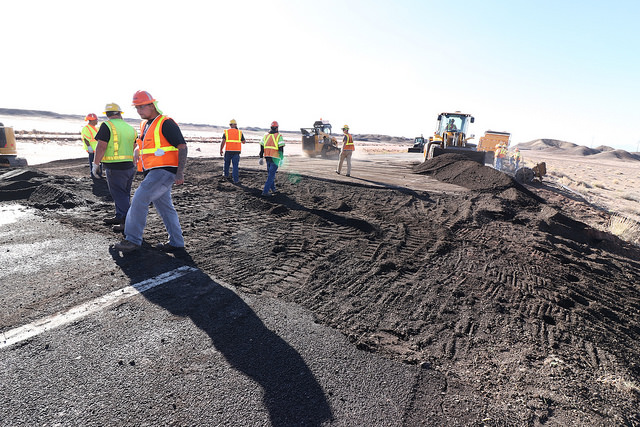 By John Halikowski / ADOT Director
Partnerships are invaluable to the Arizona Department of Transportation. When a situation unfolds where we have to close a section of highway, we call upon law enforcement and key stakeholders to work with us to find and implement solutions. The recent emergency repairs to US 89 in northern Arizona illustrate the importance of partnerships.
While receiving much needed rain for our state, Hurricane Rosa caused damage to a section of US 89 between Flagstaff and Page. The damage was a 30-foot section of road and the earth beneath it. ADOT had to move quickly to close the highway and establish a detour route that included traveling on Navajo Nation and Hopi tribal land.
We had crews work around-the-clock to keep the public safe, assess the damage, excavate the area, haul in and compact 500 cubic yards of material to restore the roadway's base and put down 120 tons of asphalt – all done in less than 48 hours. I am proud of the dedication of so many ADOT personnel, men and women, who responded immediately and worked tirelessly so we could reopen US 89 again for residents and the traveling public.
Such an accomplishment was not possible without the partnerships ADOT has with the Arizona Department of Public Safety, leaders with the Navajo Nation and Hopi Tribe, Coconino County and the Federal Highway Administration. Everyone worked together to quickly and safely implement a detour route, and a plan to repair and reopen this stretch of roadway.
The repair work is short-term in nature so motorists should expect reduced speed limits through the area. To prepare for a project that will make longer-term repairs, ADOT will be assessing roadway and drainage conditions in the immediate area.
There's value in partnerships!
---

This post originally appeared on ADOT Director John Halikowski's
LinkedIn page. He has led the agency since 2009.