From the Director: Traffic incident management requires cooperation from everyone, all-year round
From the Director: Traffic incident management requires cooperation from everyone, all-year round
By John Halikowski / ADOT Director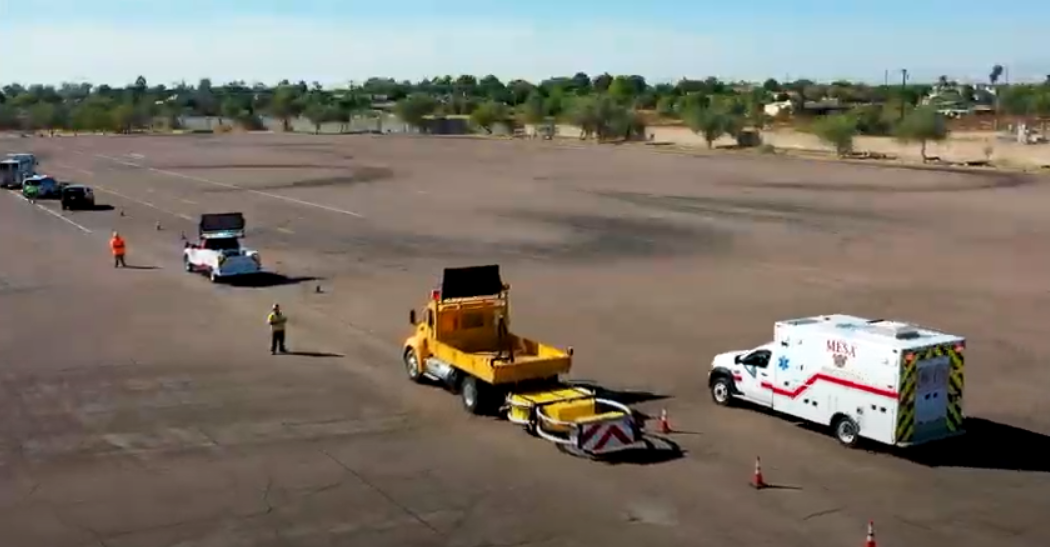 "Fender Bender? Save your rear, Quickly clear" – you may have seen this message on our digital message boards statewide. It was a reminder to move your vehicle safely onto a shoulder or exit and stay out of travel lanes if involved in a minor crash. This message was part of the national effort to bring attention to the importance of traffic incident management (TIM). The ultimate goal is to keep everyone safe – law enforcement, tow truck operators, fire and emergency personnel, ADOT crew members and the traveling public – when responding to crashes on our roadways.
Emergency responders train year after year in handling crash scenes. Even with the inability to train in-person this year due to COVID-19, our ADOT crews participated with others in a virtual training session that highlighted TIM techniques through the use of videos and staged demonstrations. If you are interested in what our crews learned, you the watch embedded video that depicts TIM techniques in action.
Drivers can also do their part by practicing what we call "Quick Clearance." If a driver is involved in a minor crash without injuries, state law requires them to move their vehicle from the roadway if it is operable and can be moved safely. You don't have to wait for law enforcement to arrive before moving your vehicle out of the way as long as there are no injuries.
State law also requires drivers to "Move Over" one travel lane, if safe to do so, or slow down when approaching personnel on the side of the road with flashing lights.
Even though we designate one week in November to spotlight the importance of traffic incident management, it requires cooperation from everyone, all-year round. From trained personnel to the traveling public, everyone needs to stay alert and drive safely.
Our True North at ADOT – Safely Home – means we want everyone to get safely home!