Doing our part to ease supply chain issues
Doing our part to ease supply chain issues
By Doug Nick / ADOT Communications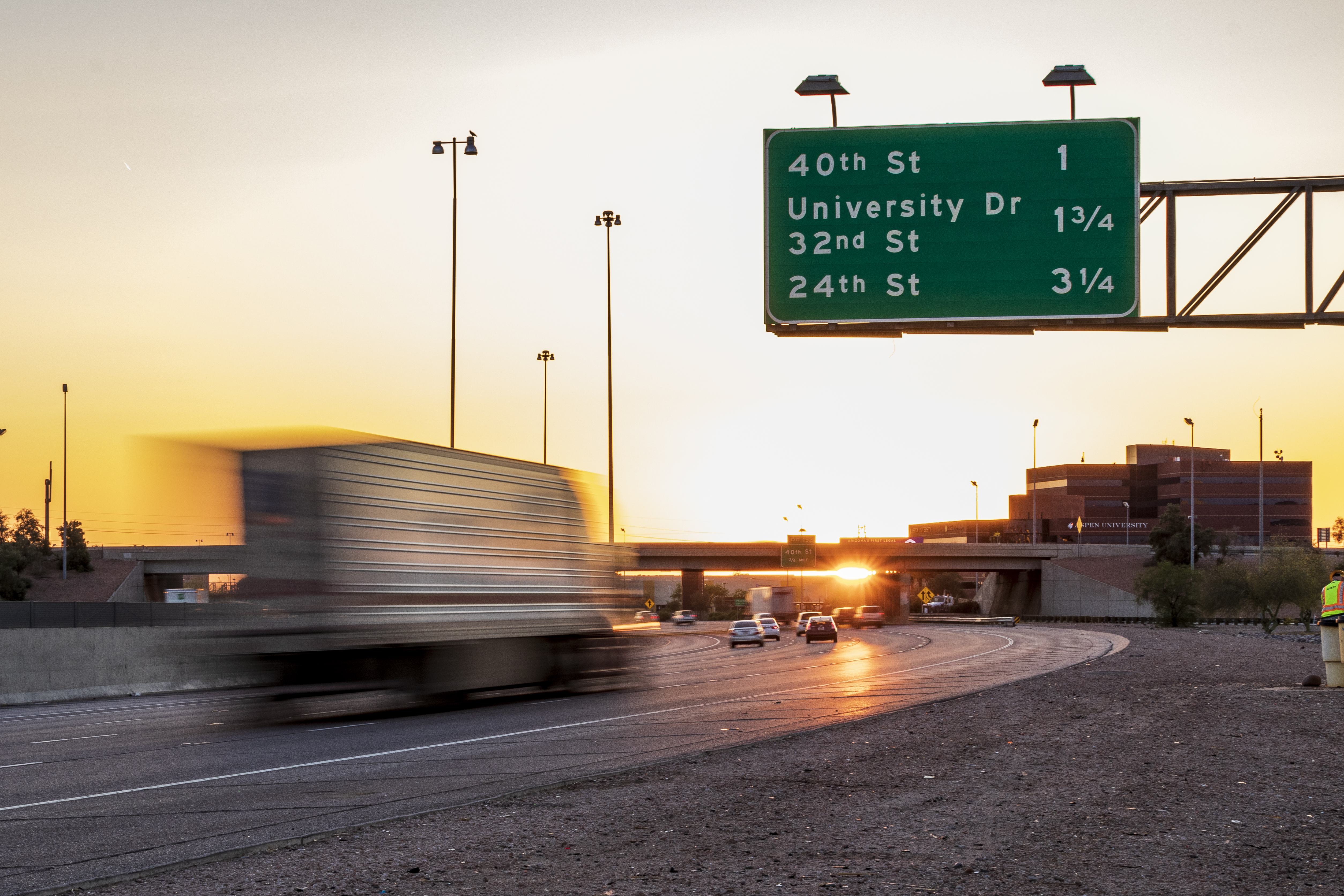 It probably goes without saying that, until recently, most people didn't think very much about the "supply chain."
In an economically vibrant country like ours, we're used to getting things when we want and as much as we want, depending on what we can afford and so on. Now, the jammed-up supply chain is a part of our national conversation. 
ADOT is, of course, a part of that conversation. Transportation is woven inextricably into the supply chain, so we see the issue every day. Since ADOT's mission is, "To connect Arizona. Everyone. Everywhere. Every Day", we're happy to be a part of an effort to ease this problem. 
Governor Doug Ducey has issued an Executive Order designed to ease the process for getting a Commercial Driver License, temporarily reopen two long-closed rest areas to give truckers more options and commit to a forward-looking process for Arizona to collaborate with other states on other improvements. 
All the details can be found in this news release from the Governor's Office.
The bottom line is that ADOT is committed to serving the people of Arizona and those who travel through our state, whether for commerce or pleasure. In this case, keeping vital economic corridors open and using safe and commonsense ideas to allow commercial drivers to do their jobs efficiently are ways we can be part of the solution.