Empowered employees improve MVD customer service
Empowered employees improve MVD customer service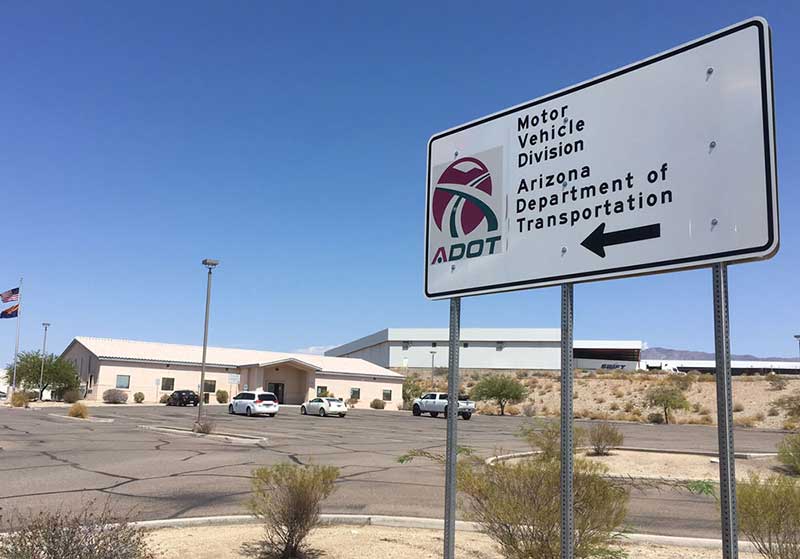 By Doug Nick / ADOT Communications
Ever hear the admittedly tacky joke about the guy whose doctor gave him a week to live so he spent it at the motor vehicle department to make it seem longer?
Yeah, we've heard them all.
And, yes, we have a sense of humor. We're a barrel of laughs over here at ADOT. Why, just the other day someone started a joke with, "A snowplow driver, an engineer and a raccoon walk into a bar…"
Well, we thought it was funny. But the truth is, the jokes about taking all day at what we in Arizona call the Motor Vehicle Division just don't ring true.
In fact, when it comes to the amount of time it takes to do business at one of our MVD offices, we just had our best month ever.
Our goal is to get you in and out of the office – on average – in fewer than 30 minutes. In November, door-to-door customer time averaged slightly over 22 minutes in urban offices and just under 19 minutes in rural locations. In the same period just one year ago, average times were just over 30 minutes in both rural and urban regions. Two years ago, that number was 52 minutes.
How is this happening?
MVD is empowering employees to find ways to do things to better serve Arizonans. That means more efficient service methods in offices, opening urban locations earlier and offering more options to do business online. Every day we're exploring new ways to get better, and exciting new innovations are on the way to fulfill the MVD vision to get Arizona out of line and safely on the road.
And even though we have nice, honest faces here at ADOT, you don't have to take our word for it. Take a look.