Enforcement and Compliance officers lend hand at Peoria homeless outreach event
Enforcement and Compliance officers lend hand at Peoria homeless outreach event
By Captain Leah Ray / ADOT Enforcement and Compliance Division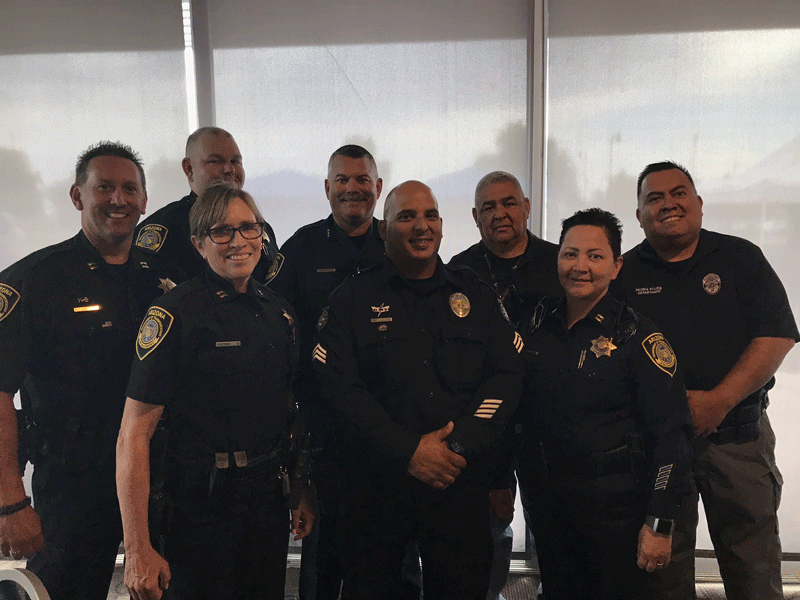 Earlier this month, officers from ADOT's Enforcement and Compliance Division joined the Peoria Police Department's crisis intervention team for that agency's seventh annual Homeless Outreach Event.
The goal of the event, held at the Rio Vista Community Center, was working with social service resources, mental health providers, health care services, veterans assistance, other law enforcement agencies and, most importantly, the community to provide those experiencing homelessness with an opportunity to connect with resources they need. The community and law enforcement worked together to provide donations of products and services to help those in need, regardless of their circumstances.
The Enforcement and Compliance Division, with help from the Motor Vehicle Division,  assisted folks with applying for their Arizona identification card. These cards are crucial for them to obtain help with such things as housing, jobs and mental health care. This approach drew on resources from across ADOT's many divisions. The outpouring of support by all involved was a strong message to those in need that there is hope and assistance available. 
The more than 50 homeless individuals who attended received multiple levels of assistance. Out of these attendees, five had the necessary documentation in order to be processed for their state identification card, while another attendee received help with the application. This important effort could not have been possible without the collaboration and cooperation throughout ADOT and our commitment to community service.