Explore sights and sounds from an I-10 bridge deck pour
Explore sights and sounds from an I-10 bridge deck pour

By Steve Elliott / ADOT Communications
When it comes to the art of transportation, few things are as striking as a bridge deck pour. In the video above and the photos below, a crew works through the night to put down concrete for the deck of an expanded I-10 interchange with Jimmie Kerr Boulevard in Casa Grande.
You'll even see a Bid-Well, the concrete-smoothing machine we told you about last week.
This effort is interesting beyond the wow factor, as it's a major step forward for a project widening 4 miles of I-10 to three lanes between Earley Road and Interstate 8.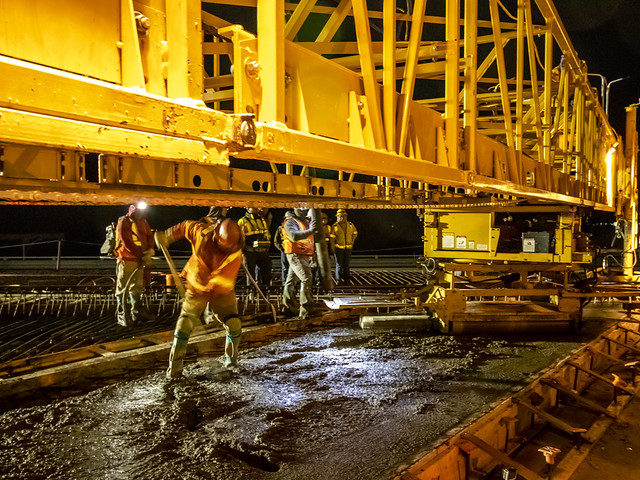 Late next year, when ADOT completes this project and another underway between Eloy and Picacho, I-10 will be three lanes all the way between Tucson and State Route 387 near Casa Grande.