Four miles down, four to go on I-10 between Casa Grande and Tucson
Four miles down, four to go on I-10 between Casa Grande and Tucson
By Garin Groff / ADOT Communications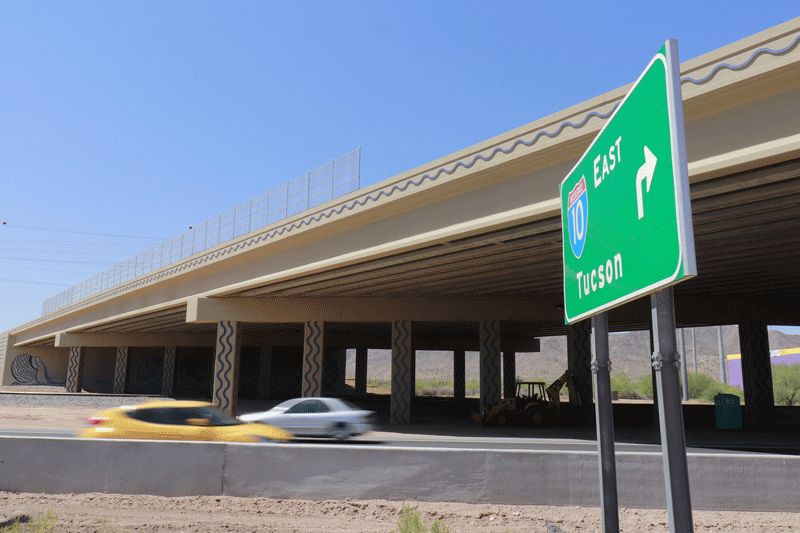 The drive between Phoenix and Tucson has gotten a little bit better, and another improvement is just weeks away.
That's because an ADOT project has provided three lanes in each direction on a 4-mile section of Interstate 10 in Casa Grande, between Earley Road and Interstate 8. Part of that work widened the bridge over Jimmie Kerr Boulevard, which you can see in the Flickr album below.
Soon, the barricades will come up on another 4 miles of the Interstate between Eloy and Picacho. That segment also features a new interchange with State Route 87 and is adding a first-of-its-kind dust detection and warning system along 10 miles of I-10.
With the completion of both projects, ADOT will have transformed all of I-10 from Casa Grande to Tucson into a six-lane freeway thanks to investments through the years.
The final work on both widening projects will wrap up later this year.