Frank's final call is a lesson for all of us
Frank's final call is a lesson for all of us
By Tim Tait / ADOT Communications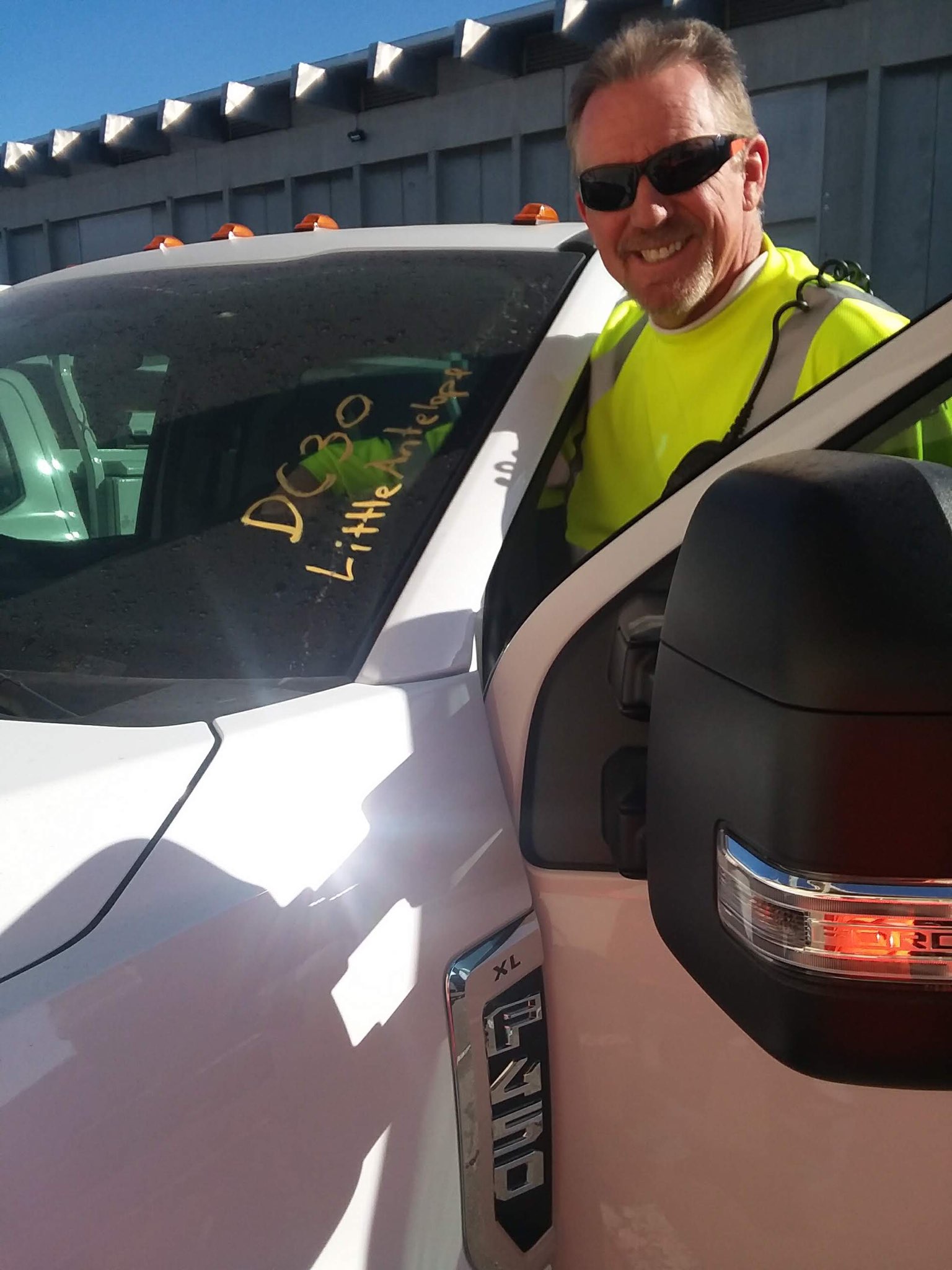 In following the tradition of the fire service and law enforcement, ADOT issued a final radio call for fallen Incident Response Unit member Frank Dorizio Tuesday following his memorial service in Tempe. That was Frank's call sign as he patrolled Valley freeways, removing debris, helping troopers at crashes and assisting stranded motorists. You can hear the final call yourself in the sound file below.
Frank was killed March 4 while helping to set up traffic control on the shoulder of Interstate 10 to assist crews filling potholes. A driver, hoping to avoid a collision with the vehicle in front of him, is reported to have swerved into the shoulder, hitting Frank. His death was the first since 1998 involving a vehicle hitting an ADOT worker.
"6 Tom 16"
It's an ever-present danger for the men and women of ADOT who work in and around traffic. From high-speed highways to low-volume roadways, traffic poses a significant hazard for ADOT staff, whether they are setting up traffic control like Frank or at the helm of a snowplow or driving a striping truck. Traffic – and inattentive drivers – pose risks to us all.
At ADOT, our True North – our ultimate objective for everyone – is "Safely Home." It guides how we act, the decisions we make, the choices we select. Frank didn't make it "safely home" last week. Yet, this isn't the last you'll hear about the IRU's Frank Dorizio. When we talk about roadway safety, work zone safety and loss of life on Arizona's highways, we will remind you of Frank, both his contributions to the people of Arizona and his sacrifice.
This, however, is not just about Frank: 162 of your friends, family members and neighbors have died on Arizona highways from Jan. 1 to March 8. No, this is about all of us.
"6 Tom 16 you have completed your final call. Thank you for your service. Rest in peace."