Friday Five: This week we veer from blinding dust to beautiful valleys
Friday Five: This week we veer from blinding dust to beautiful valleys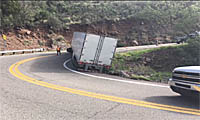 By David Woodfill / ADOT Communications
In this week's Friday Five, we got buffeted by a monsoon storm, congratulated an eagle-eyed resident who nailed this week's Where in AZ?? and recounted some harrowing stories from construction workers who built Interstate 15 through the Virgin River Gorge.
Follow the #FridayFive hashtag on social media to see what others are sharing today.
1. We started out the work week with more thunderstorms and blowing dust whipping through the Valley.
As you can see in the photo below, visibility was almost non-existent in some areas, serving as a reminder to always Pull Aside, Stay Alive in blowing dust. Follow the link for more safety tips.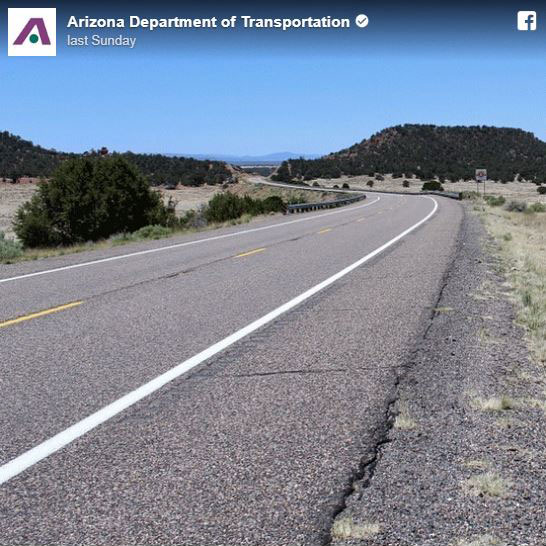 2. On Sunday, our Where in AZ?? feature on Facebook and stumped quite a few folks.
Tom Pifer from Eagar was the first to get it right.
Technically, it's eastbound US 60, but our panel of distinguished judges at ADOT (me) determined that was close enough.

3. On Tuesday, we highlighted some new high-definition freeway cameras in the East Valley to bring more clarity to your commute.
The cameras are on the Loop 101 Pima freeway in Scottsdale, the Loop 101 Price freeway in Tempe and the Red Mountain and Santan portions of Loop 202 in Mesa and Chandler. You can check out the cameras at our Arizona Traveler Information site, az511.gov.
4. On Thursday, we told you some white-knuckle stories from construction of I-15 through the Virgin River Gorge, in a corner of northwestern Arizona near Nevada and Utah.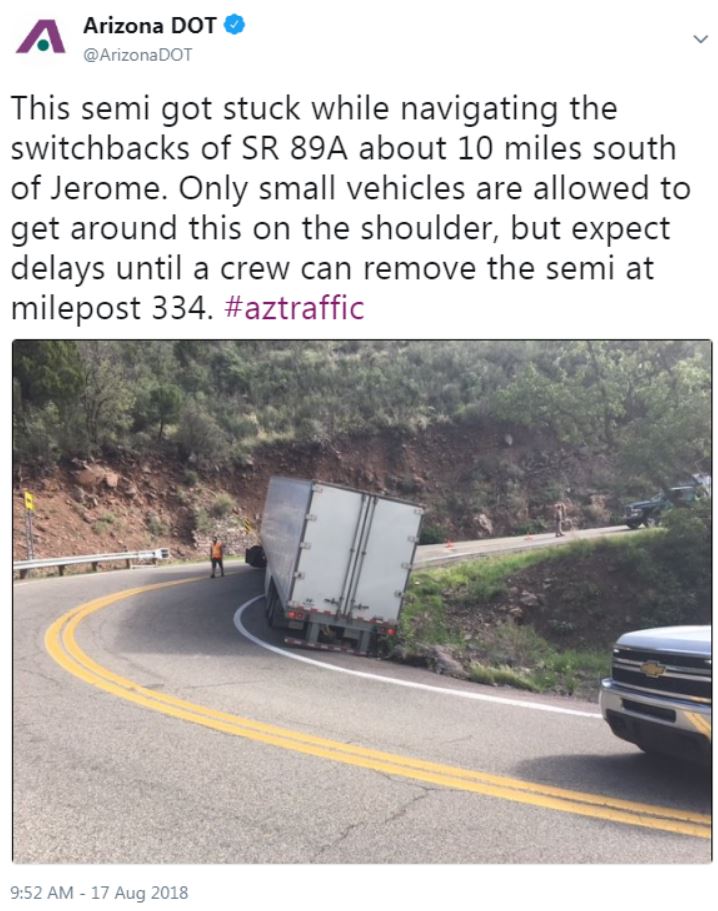 Those intrepid construction workers battled ice-clogged waters, braved flash floods that threatened with 10-foot walls of water and scaled 100-foot cliffs.
The result is one of the most breath-taking drives on Arizona's state highway system.
5. Finally, on Friday traffic to Jerome slowed down to a snail's pace after a tractor-trailer was unable to negotiate the tricky switchbacks on SR 89A.
It took three hours to get the truck off the road, backing traffic up for miles. Luckily, no one was injured.