#FridayFive: We're talkin' dust storms, construction milestones and Voluntary Travel ID
#FridayFive: We're talkin' dust storms, construction milestones and Voluntary Travel ID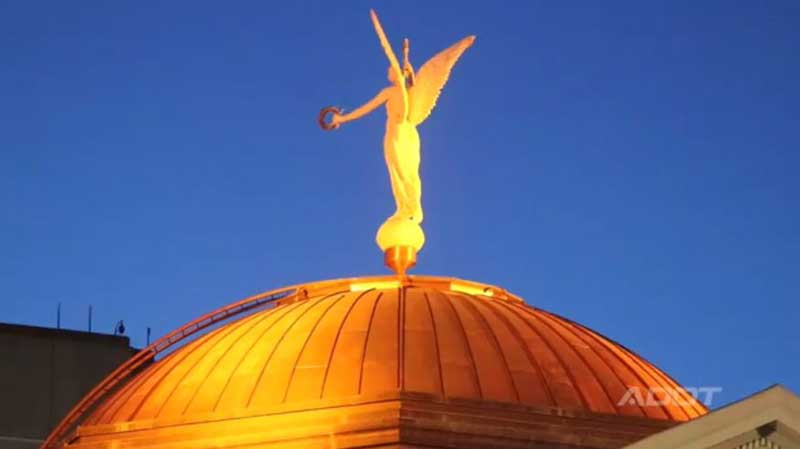 By David Woodfill / ADOT Communications
This week, we saw highway closures from blowing dust, promoted worker safety, announced highways reopening after winter hibernation and more. Don't forget to follow the hashtag #FridayFive on social media to see what others are sharing from their week.
---
1. The Arizona State Capitol Dome glowed orange for National Work Zone Awareness Week. What a picture to start this week's Friday Five! The dome was illuminated dusk to dawn April 9-13 to remind folks to give our road workers a brake. Check out the time-lapse video at right.
About 1,300 crashes in Arizona occurred in work zones during 2017. Eleven people died and 30 were seriously injured.
---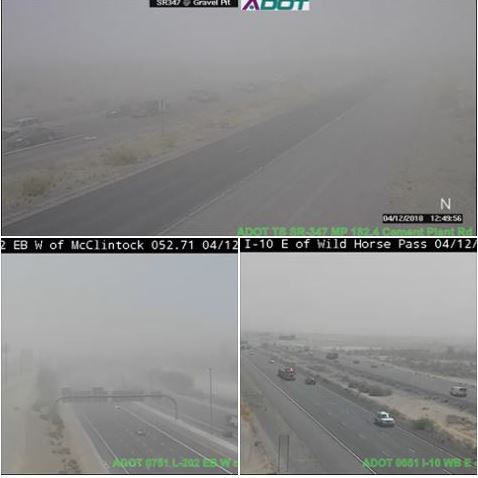 2. Blowing dust forced the closure of Interstate 10 in Casa Grande and State Route 347 between I-10 and Maricopa this week, reminding us of the dangers of driving in such conditions. We took the opportunity to remind folks to Pull Aside – Stay Alive.
If you ever encounter blowing dust, check traffic around you, slow down, exit the highway completely, turn off all of your lights, stay off your brakes and stay buckled until the storm passes.
Follow the hashtag #PullAsideStayAlive for the latest information on dust from ADOT and the National Weather Service.
---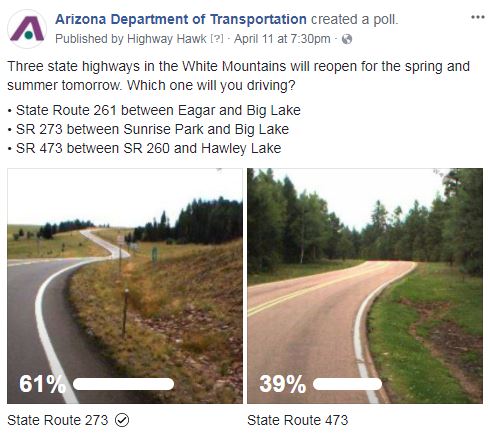 3. Three state highways in the White Mountains reopened this week after a long winter slumber.
We asked folks on Facebook to tell us which highway they planned to travel this summer– SR 261 between Eagar and Big Lake, SR 273 between Sunrise Park and Big Lake or State Route 473 between SR 260 and Hawley Lake.
SR 273 was the clear highway of choice with 61 percent.
---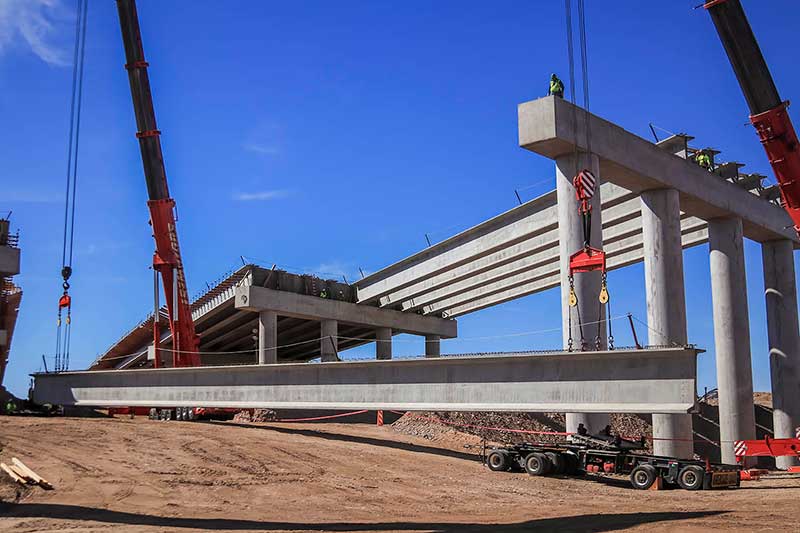 4. It wouldn't be a normal week if the Loop 202 South Mountain Freeway project didn't reach another milestone.
Construction is now two-thirds complete on what will be the longest bridges on the freeway. Two half-mile spans will carry traffic over the Salt River in Laveen and will serve the burgeoning areas of the southwest Valley when the freeway opens by late 2019.
This work involves setting some very, very long girders to support the bridge decks. Check out this video on ADOT Flickr to see just how long they are.
---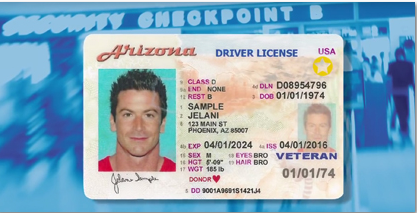 5. Finally, we urged Arizonans to consider getting a Voluntary Travel ID through ADOT's Motor Vehicle Division.
This an Arizona driver license or ID card that meets requirements of the federal REAL ID Act of 2005. Starting Oct. 1, 2020, Transportation Security Administration will no longer accept standard Arizona credentials at airport security. If you wish to use your state credential at airports and secure federal facilities, a Voluntary Travel ID is the way to do that.
To learn more about the Voluntary Travel ID, visit azdot.gov/TravelID.