Get creative with the ADOT Safety Message Contest
Get creative with the ADOT Safety Message Contest
By Caroline Carpenter / ADOT Communications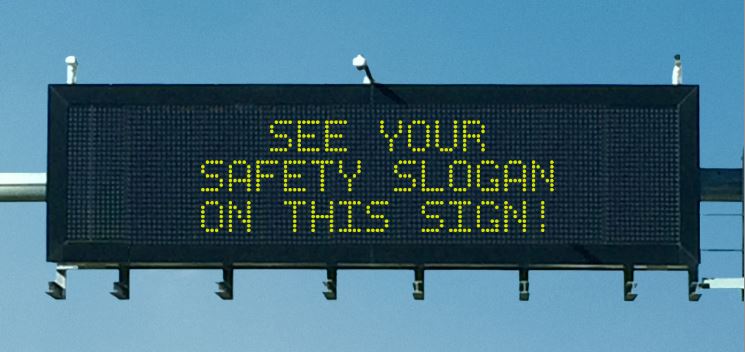 Remember when your teachers would tell you to "put your thinking caps on" before an activity?
Well, we're asking you to do the same and come up with a creative safety message for Arizona's overhead freeway message boards. Over the last four contests, we've received some 16,000 creative entries, but we know there are more creative messages out there! 
Last week we began accepting entries for the fifth year in a row. There are only a couple more days to get your entry in! Submit your original message on the ADOT website. We're accepting entries through March 31. 
Messages do have to follow some parameters. 
The message must relate to traffic safety.
Signs allow for a maximum of 3 lines, 18 characters per line, including spaces.
No hashtags, emojis, phone numbers or websites addresses are allowed.
If you need inspiration, a look at some of the creative messages that have won over the last couple of years:
SIGNAL AND
READY TO MINGLE
RED FISH
BLUE FISH
SPEEDING'S FOOLISH
DRIVE LIKE THE
PERSON YOUR DOG
THINKS YOU ARE
DRINK & DRIVE?
MEET POLICE AND
SEE NEW BARS
Once we've received your entry, we'll narrow down the finalists and invite the public to vote on the winner. We except to announce the winner in early May. 
We trust you've had time to don your thinking cap and we're looking forward to seeing reading your safety message!