2023's Safety Message Contest: A look back
2023's Safety Message Contest: A look back
By John LaBarbera / ADOT Communications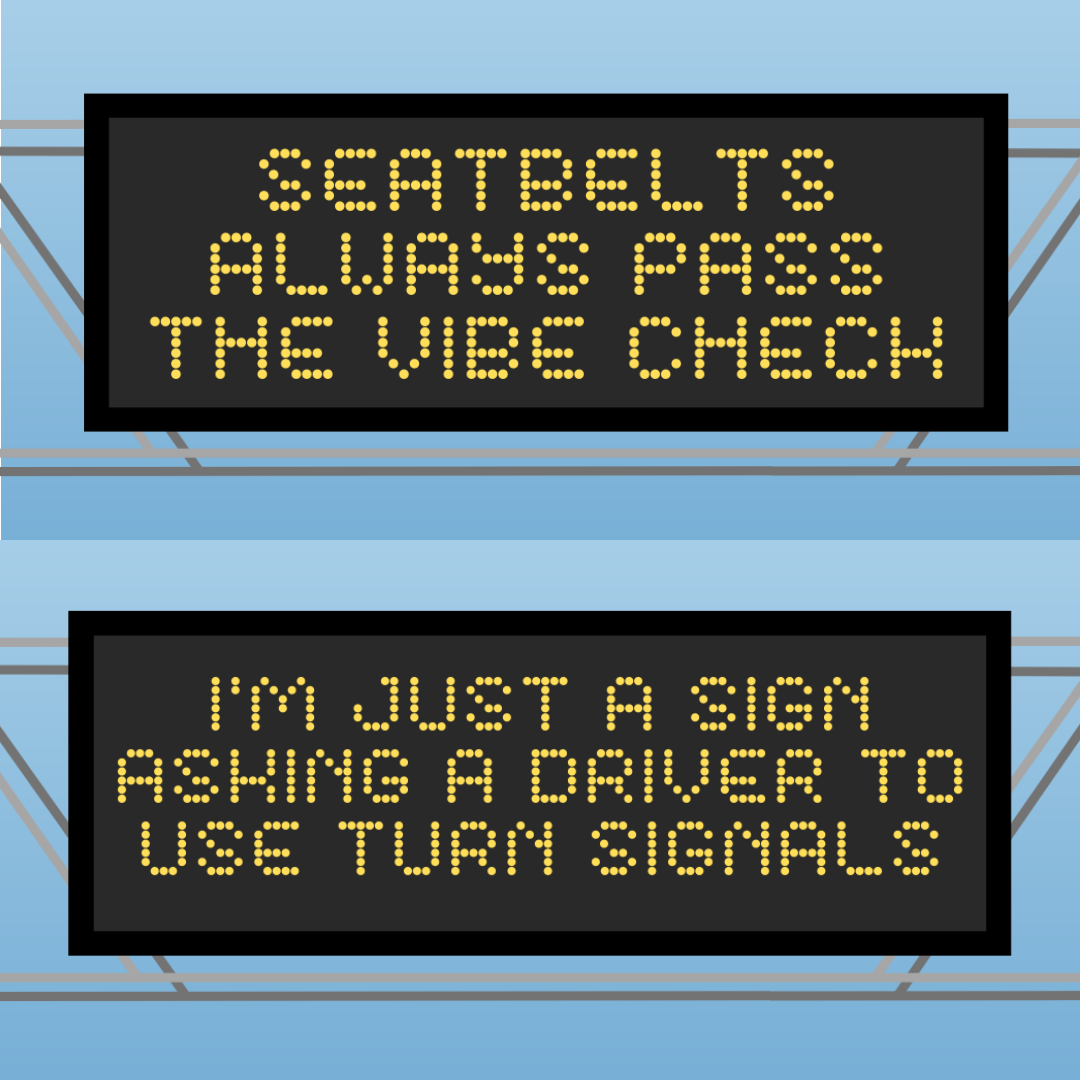 Year Seven of ADOT's Safety Message Contest is in the books!
The challenge kicked off on July 19 with an appeal for engaging traffic safety messages that would be displayed on overhead message boards on Arizona's highways. And once again, the residents of the Grand Canyon State came through with more than 3,000 entries to 2023's contest. 
Folks from all over the state submitted their best safety concepts. Some even had ideas overflowing and presented us with a handful of message ideas.
Those thousands of entries were carefully examined and through thoughtful examination were whittled down to 10 finalists.
From wearing your seatbelt and not speeding to merging and designating a driver, those 10 finalists ran the gamut of driver safety protocol. 
From August 9-15, thousands of votes poured in for the 10 finalists. Social media users were making their voices heard in comment sections and advocating for their choice of safety messages.
And on Friday, Sept. 1, the two winners were revealed!
"Seatbelts / Always Pass The / Vibe Check" was the top vote-getter, submitted by Elise Riker of Chandler.
The message with the second-most votes was, "I'm Just a Sign / Asking a Driver to / Use Turn Signals" which references the 1999 film "Notting Hill" and was submitted by Gina Finkelstein of Mesa.
Elise and Gina were invited to the ADOT Traffic Operations Center and input their winning messages into the system, watching them go live on Dynamic Message Signs. The winning messages were displayed on overhead message boards across the state over Labor Day Weekend.
Does this get you thinking about safety messages of your own? Hit us up on social media and let us know!