Get ready for winter: First highways close in November
Get ready for winter: First highways close in November
By Laurie Merrill / ADOT Communications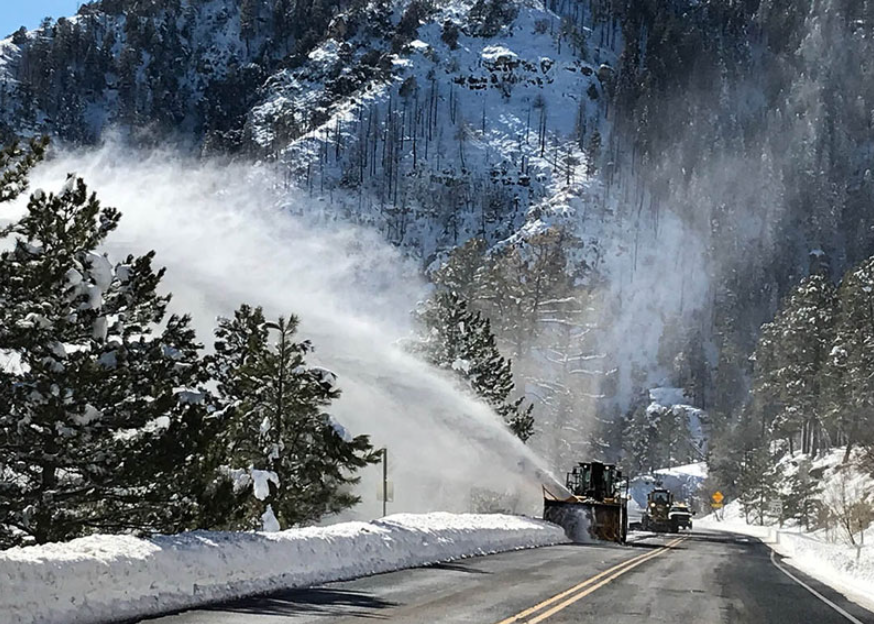 It seems like just weeks ago that Arizona was sweltering under one of the hottest summers on record, with many Arizonans seeking refuge in pools or under tall trees in high country.
But those days are in the rear-view mirror. It's November, the weather is cooler, the holidays are upon us and winter is ready to pounce.
Although the official start of winter is Dec. 21, in Arizona, winter conditions begin much earlier.
Depending on the timing and severity of major snow storms, the Arizona Department of Transportation typically closes two highways for the season in November and three others in December.
Snow begins melting and roads become passable again in April and May.
So, without further adieu, here is a list of the annual road closures:  
A portion of State Route 366, also known as "The Swift Trail," that's at the end of pavement above Shannon Campground on Mount Graham: Typically closes Nov. 15 and reopens April 15. 
State Route 473 between State Route 260 and Hawley Lake in the White Mountains: Typically closes Nov. 30 and reopens April 15.
State Route 67 between Jacob Lake (US 89A) and the North Rim of the Grand Canyon National Park: Typically closes Dec. 1 and reopens May 15.
State Route 261 between Eager and Big Lake in the White Mountains: Typically closes Dec. 31 and reopens April 15.  
State Route 273 between Sunrise Park and Big Lake in the White Mountains: Typically closes Dec. 31 and reopens April 15.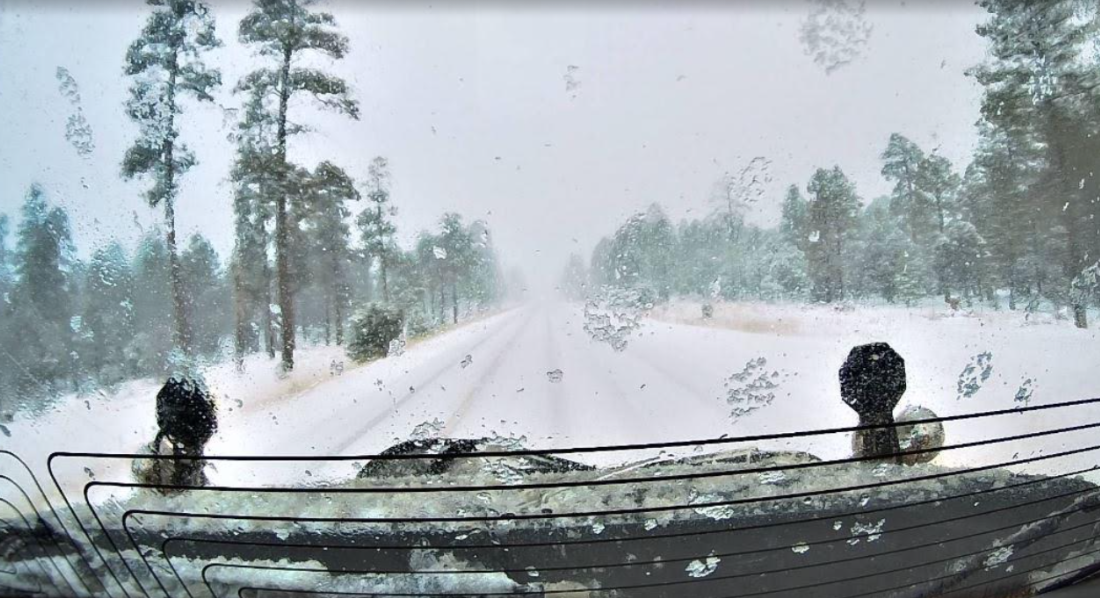 What about navigating snowy roads that remain open?
ADOT's Know Snow website is packed with tips on how to stay safe, warm and prepared for any journey on which you might encounter snow or ice. We recommend visiting the website.
One of the most important tips takes place before you ever get behind the wheel: Research weather conditions. Visit az511.gov or dial 511 for updated road conditions. Follow ADOT's Twitter account at @ArizonaDOT. However, never use a cellphone or mobile device while driving.
If it's going to be a big storm, you might choose to sit it out. That way ADOT's nearly 200 snowplows can clear the roadways.
Did you know that ADOT's commercially licensed plow drivers – 400 of them in all – typically work 12-hour shifts during storms? Did you know that the safest place to be is four car lengths behind a snowplow, and that it's never safe to pass one until it pulls over to let you by? Did you know that ADOT annually spends between $5 million and $8 million on winter safety operations?
You also can reduce the chances of getting caught out in the cold by downloading the free ADOT Alerts app available for iOS and Android. Using geofencing technology, the app will alert you to major events on highways, including any closures prompted by snowfall.
For more facts and tips, please check out our Know Snow website. You'll be glad you did.