Highway Hawk's kitten has a home: mine!
Highway Hawk's kitten has a home: mine!
By Kathy Cline / ADOT Communications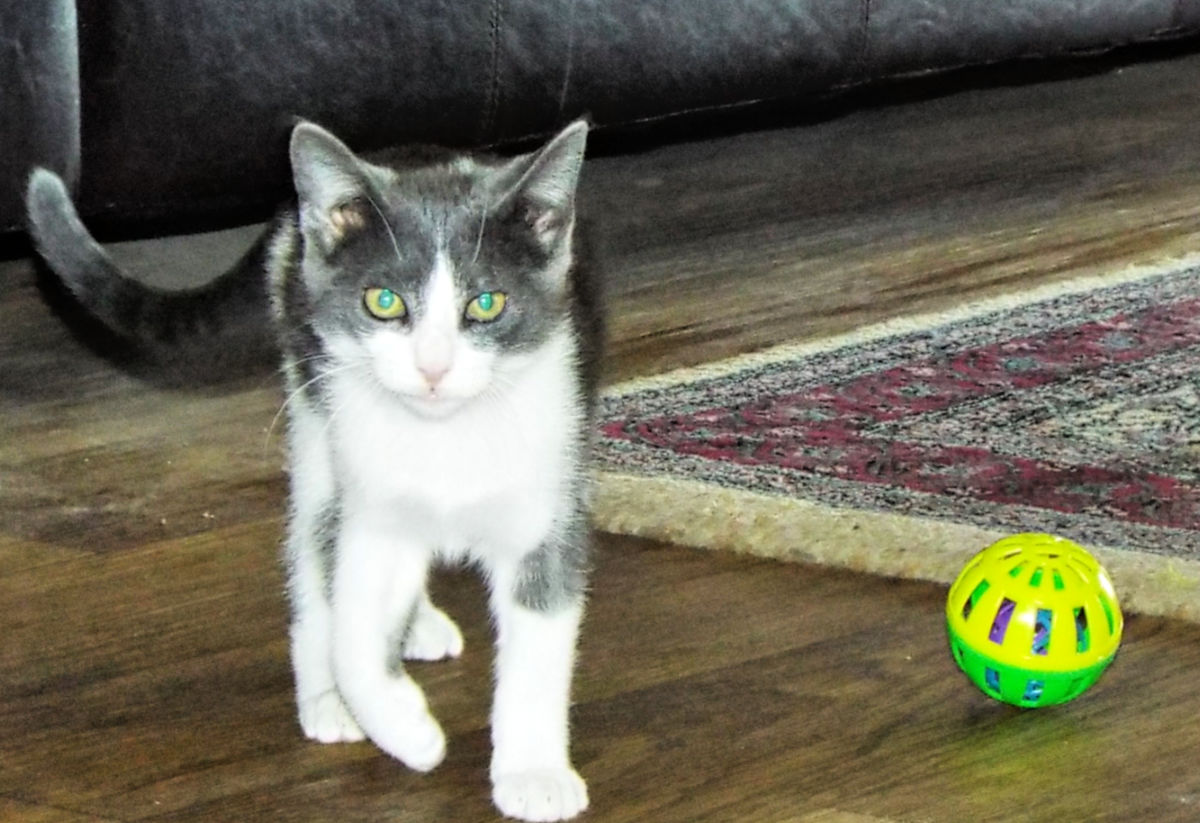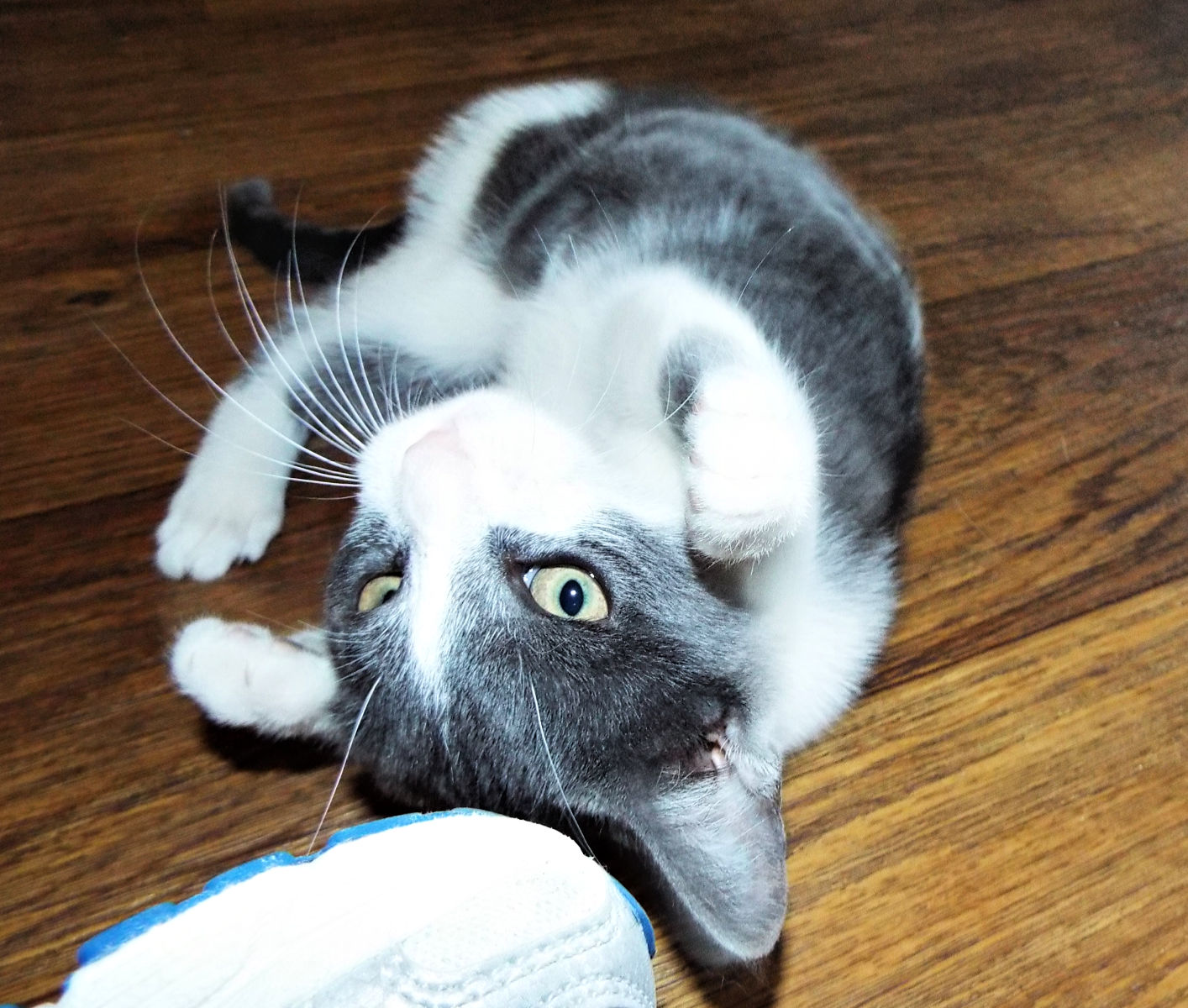 I'm her new mama!
When I saw Gracie's picture and read her story, it was like one of those old romantic movies. One look and I fell for her on the spot.
SO adorable, and a fighter. She's only three months old but has been through so much, including clinging to a grate on the side of US 60 in Tempe for who knows how long. You can read our blog post from last month about how she was rescued from that precarious spot!
I lost my previous cat in June, and I'd been searching since January for another. It was more than time. I love cats and wanted another to care for and love.
Thankfully, Gracie's experience doesn't seem to have affected her at all. She was shy the first day at my home, but she's getting more comfortable every day. And everything is a toy: my shoelaces, balls, a towel hanging over a chair, my laundry basket, the shower curtain. She's so funny to watch! And what's better in life than a purring bundle of fur sleeping in the crook of your arm at night?
I'm looking forward to a long time with Gracie, and am very grateful Ray Shaban with the Incident Response Unit sponsored by State Farm got her before anything else did.