Highway History: US 89A from Bitter Springs to Fredonia
Highway History: US 89A from Bitter Springs to Fredonia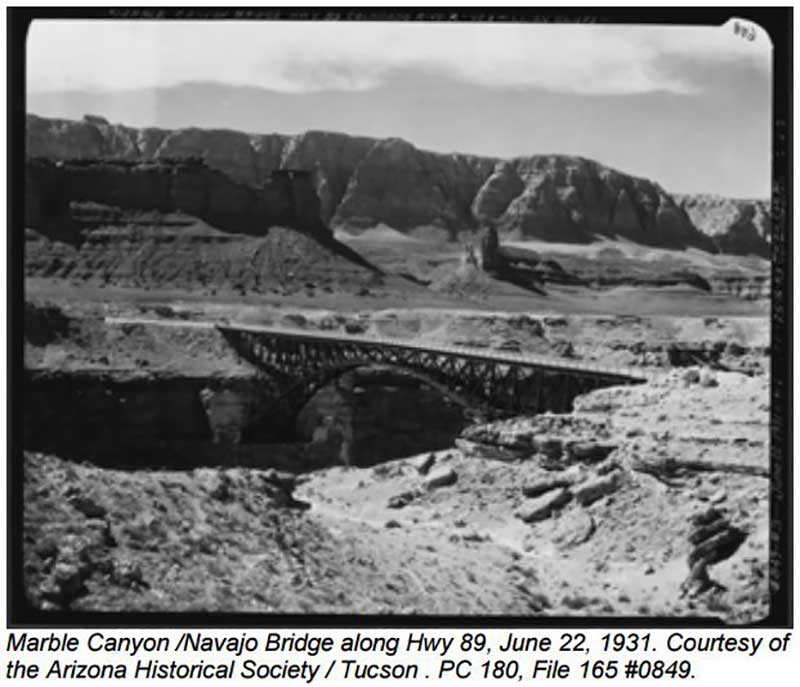 By Caroline Carpenter / ADOT Communications
The "Honeymoon Trail," otherwise known as US 89A, may not have been named because of the natural beauty surrounding it, but it's probably one of the most photographed areas in Arizona. While the roadway was once the only numbered north-south highway to completely cross the state, only a section of the original roadway remains part of the state highway system.
US 89A no longer traverses the state, but a portion of the road has been designated as a historic highway. Much of the 87-mile segment from Bitter Springs to Fredonia in far northern Arizona still looks very similar to the way it was in the 1930s. While the road is now paved, the rugged beauty of the area remains intact.
Early settlers in this area were Mormon. Young Mormon couples often used US 89A to reach the Mormon temple in St. George, Utah to have their marriage vows "sealed." The highway was dubbed the "Honeymoon Trail" because these trips.
The area is now known for Jacobs Lake, a small town near the entrance to the North Rim of the Grand Canyon, the Navajo Bridge and the spectacular landscape of Marble Canyon.