On I-10 in Tucson, a bridge that finally looks like a bridge
On I-10 in Tucson, a bridge that finally looks like a bridge
By Garin Groff / ADOT Communications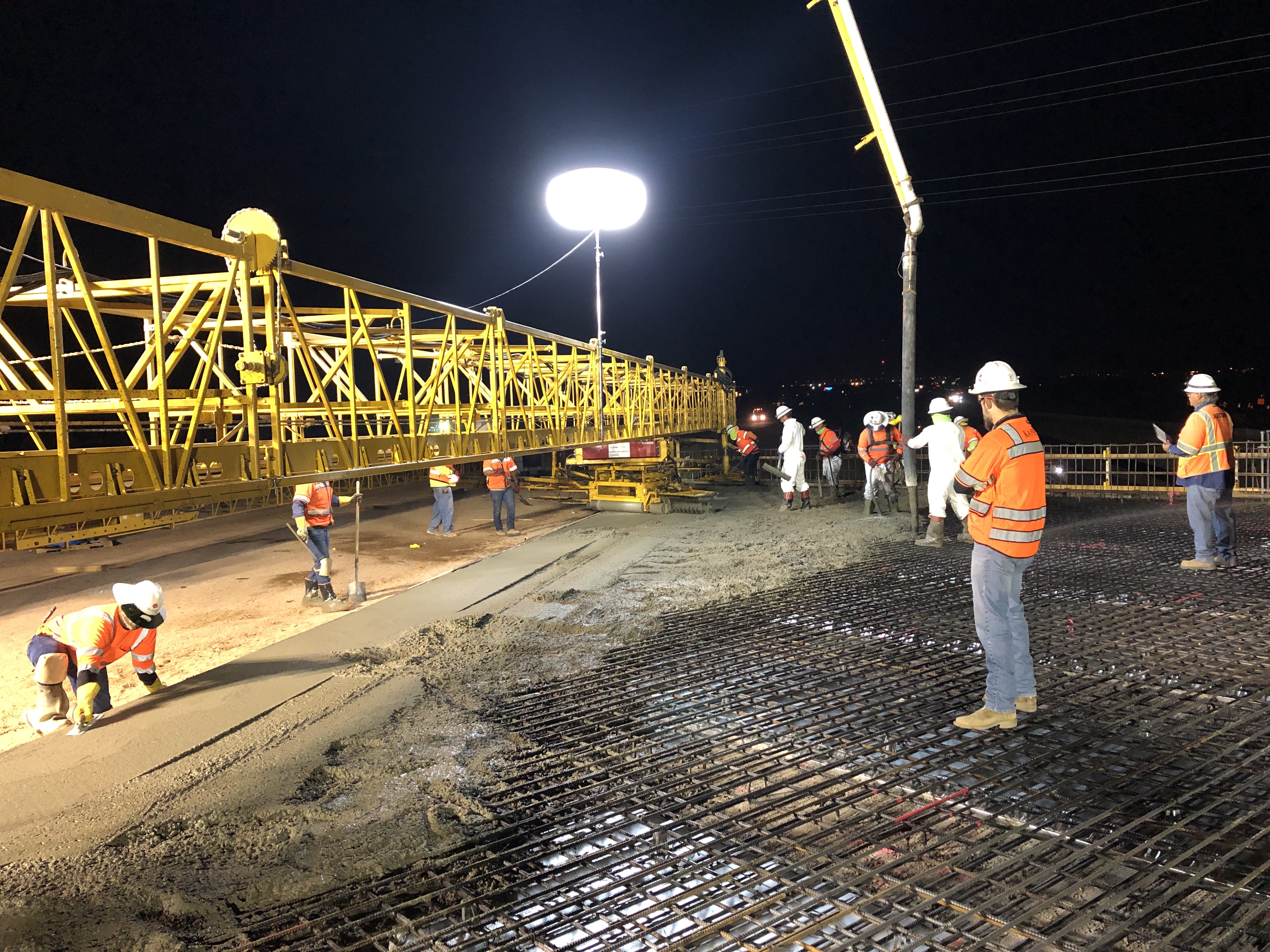 You probably saw the concrete bridge piers rise from the ground.
And you certainly noticed cranes hoist massive bridge girders onto the piers.
But you may not have thought the future bridge at I-10 and Ruthrauff looked like an actual bridge – until the recent work to pour a concrete deck atop the girders.
The concrete pour signals another important step in the process of building a new Ruthrauff Road/El Camino del Cerro bridge that will span I-10 by next year as part of a $129 million interchange reconstruction project in Tucson. It's the first of several concrete pours that will take place through next year as crews build the structure in phases.
While you can see the concrete deck in place, few people saw the concrete pour because it took place in the middle of the night. Crews worked from about 1 a.m. to 5 a.m. on a recent day to complete pouring 290 cubic yards of concrete. 
Those hours aren't the most fun for a lot of us, but there's a good reason behind the schedule. The concrete is more workable during cooler nighttime hours at this time of year. And it's less likely to crack in that temperature range because the concrete sets up more gradually.
Crews poured concrete over just half of the existing structure, and they'll be back in about a week to finish the remaining portion of the bridge above eastbound I-10.
You'll see the entire process again above westbound I-10 beginning in early 2021. That will require shifting eastbound and westbound I-10 traffic beneath the portion of the bridge that's under construction now.
During the entire process, ADOT will maintain three lanes of traffic in each direction during daytime hours. And we'll maintain access to local businesses.
For updates and traffic alerts, please visit azdot.gov/RuthrauffTI.