I-10/Houghton interchange work moving quickly to reopen ramps
I-10/Houghton interchange work moving quickly to reopen ramps
By Garin Groff / ADOT Communications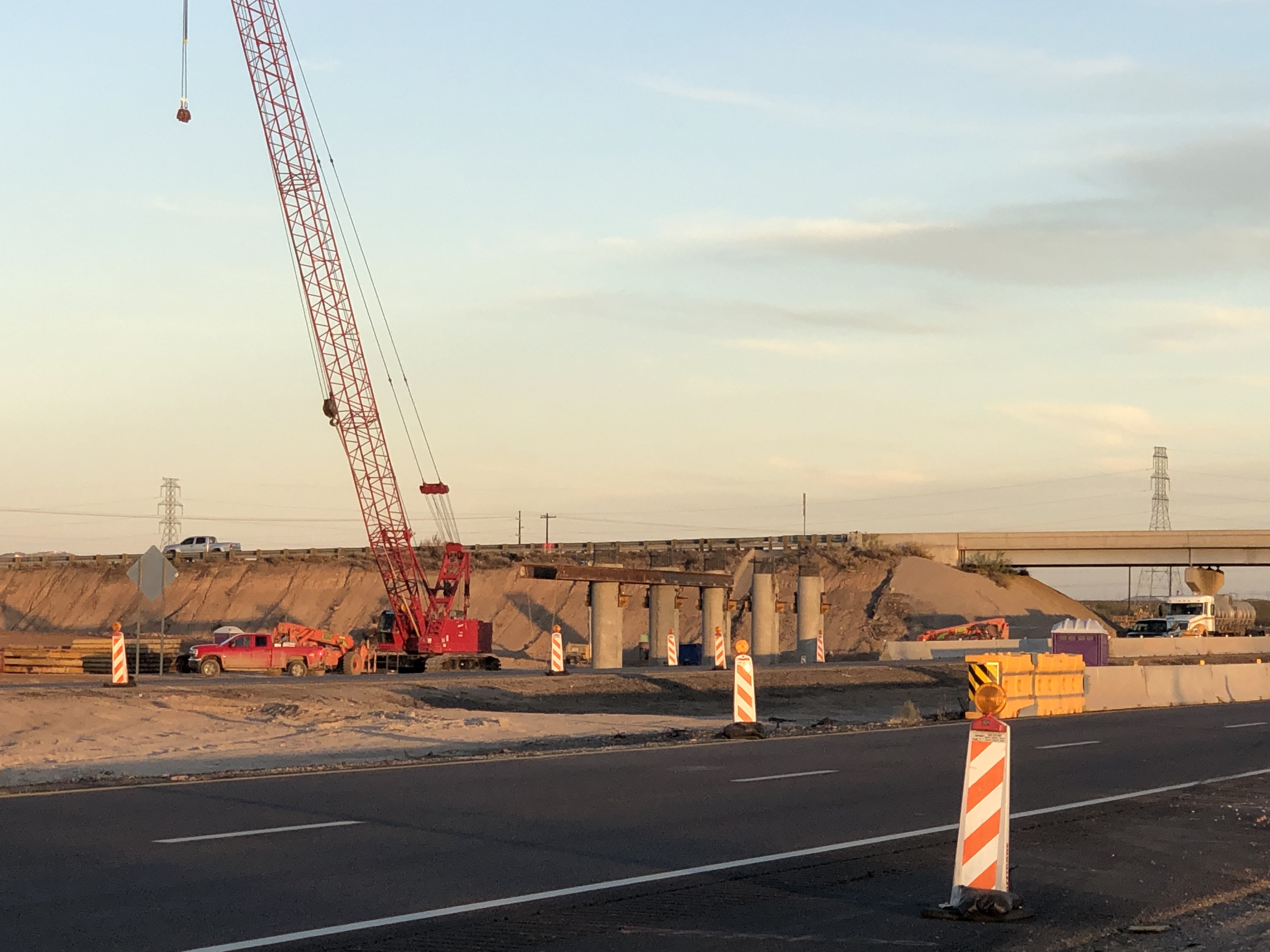 One of ADOT's major priorities while rebuilding the I-10/Houghton Road interchange is to minimize disruptions and closures, which means we've got to move really fast when we close a roadway.
If you've driven through that interchange in the last couple months, you've seen that our crews have moved so quickly that they've transformed the landscape on half of the interchange in less than two months. This photo from the project team shows the work so far, including constructing bridge piers for a new overpass on the west side of the interchange, regrading everything on the east side of interchange and building up the earth for new ramps.
That's a lot of progress for a project that kicked off Aug. 24.
We closed two of the interchange's ramps in late August, with a goal of rebuilding and reopening them before Thanksgiving. Those ramps – the westbound exit ramp and eastbound on-ramp – are already taking shape and should be paved by early November.
We'll rebuild the ramps on the west side of the interchange as well, but they will remain open through the project except for an occasional nighttime restriction or closure. Likewise, only occasional overnight restrictions and closures will be needed on Houghton Road. And, I-10 will remain open, though drivers should expect overnight lane restrictions at times.
The new $24.4 million interchange east of downtown Tucson is expected to be complete in late 2021. It will feature southern Arizona's first diverging diamond interchange – a type of interchange where drivers cross and travel on the left side of the overpass while crossing the interstate.
You can read more about the I-10/Houghton Road project and diverging diamonds here. And if you've driven through north Phoenix recently, you may have noticed ADOT opened Arizona's first major diverging diamond interchange earlier this month at I-17 and Happy Valley Road. The Phoenix interchange won't be fully complete until late this fall, but the major elements are in place if you're looking to get a feel for what's coming to I-10 and Houghton Road in southern Arizona next year.