It's more convenient than ever to get your veteran specialty plate
It's more convenient than ever to get your veteran specialty plate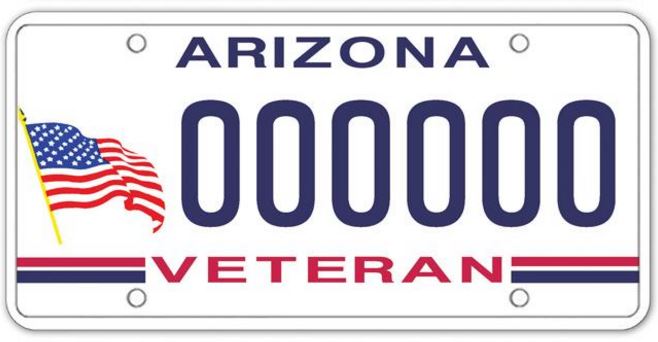 By Doug Nick / ADOT Communications
If you're a veteran, thank you for your service. Your sacrifices for our freedom are appreciated by all of us at the Arizona Department of Transportation.
And as we noted last week, the good folks at the Motor Vehicle Division have some good news for you too.
Until now, you had to visit an MVD or Authorized Third Party office to verify your status as a veteran or immediate family member in order to get a veterans specialty plate.
Now that MVD has developed an electronic affidavit system, these very popular plates can now be ordered online at ServiceArizona.com. This secure method includes and an audit system to ensure compliance makes sure only people who are eligible for these plates can get them.
Every month, about 1,200 of these transactions are handled at MVD offices. With this change, ordering can be done on your time and at your convenience on a personal computer or smart device. It also means fewer people at MVD offices, proving we're always doing more to get you out of line and safely on the road.