Loop 303 upgrades put it ahead of the curve
Loop 303 upgrades put it ahead of the curve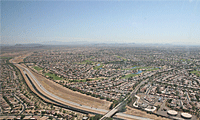 By Doug Nintzel / ADOT Communications
What a difference seven years can make, especially with a freeway like Loop 303 in the west and north Valley regions.
ADOT this summer is wrapping up final work on the last in a recent series of projects to upgrade Loop 303 from a four-lane highway still controlled by traffic lights or stop signs to a modern, access-controlled freeway stretching some 35 miles from Interstate 17 in north Phoenix to Interstate 10 in Goodyear.
The latest advancement is the combined widening of Loop 303 from north of Bell Road in Surprise to Happy Valley Parkway in Peoria, upgrades providing a new bridge and ramps at the Loop 303/Grand Avenue interchange and an entirely new interchange connecting Loop 303 and El Mirage Road.
That is now. But in fact, it was back in 2009 that ADOT broke ground on twin projects that would provide drivers with the entirely new 14-mile stretch of Loop 303 extending from I-17 to Happy Valley Parkway in Peoria.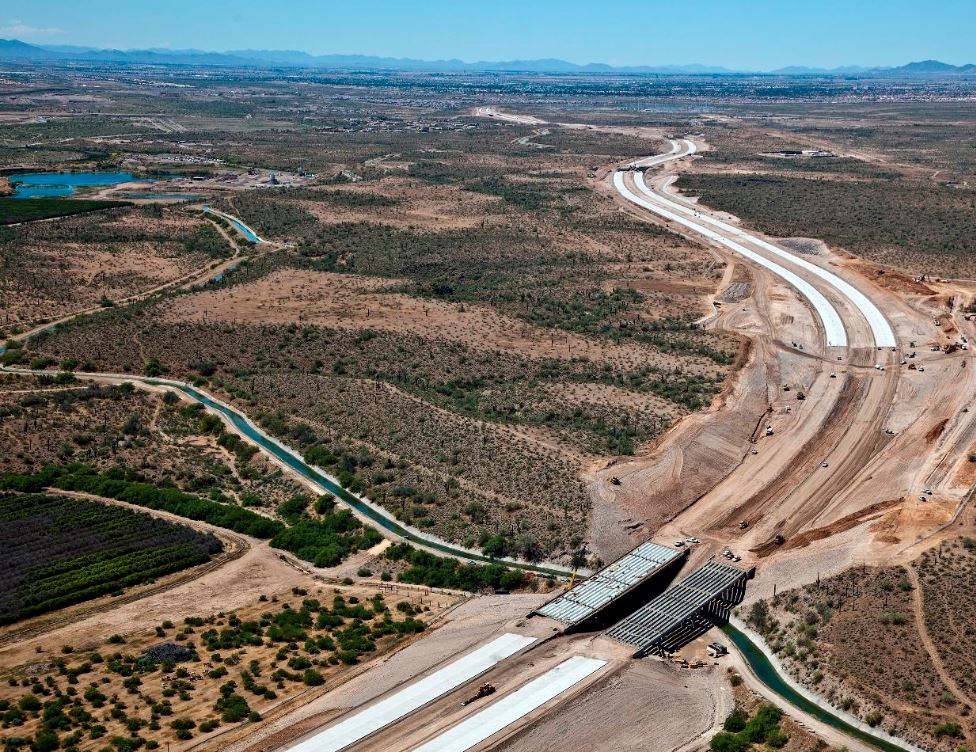 The stretch now includes the Lake Pleasant Parkway interchange that many weekend travelers choose to use for trips to and from the lake, one of the northwest Valley's top recreation destinations.
When construction started, crews traveled dirt roads that had been created for the sole purpose of access to the freeway work sites, since this part of Loop 303 had been laid out on parcels of undeveloped state trust land.
Heading out to a bridge construction site in the middle of open desert land east of Lake Pleasant Parkway left one with a feeling of arriving at a "Star Wars" movie set. It was a sight that only a relatively few number of people – mostly the construction crews – actually experienced since the work took place in an area that had been mostly reserved for coyotes and rattlesnakes.
Traveling along Loop 303 in that area west of I-17 provides drivers with one of the most scenic freeway drives in the Phoenix area – since development next to the roadway is still something left for the future.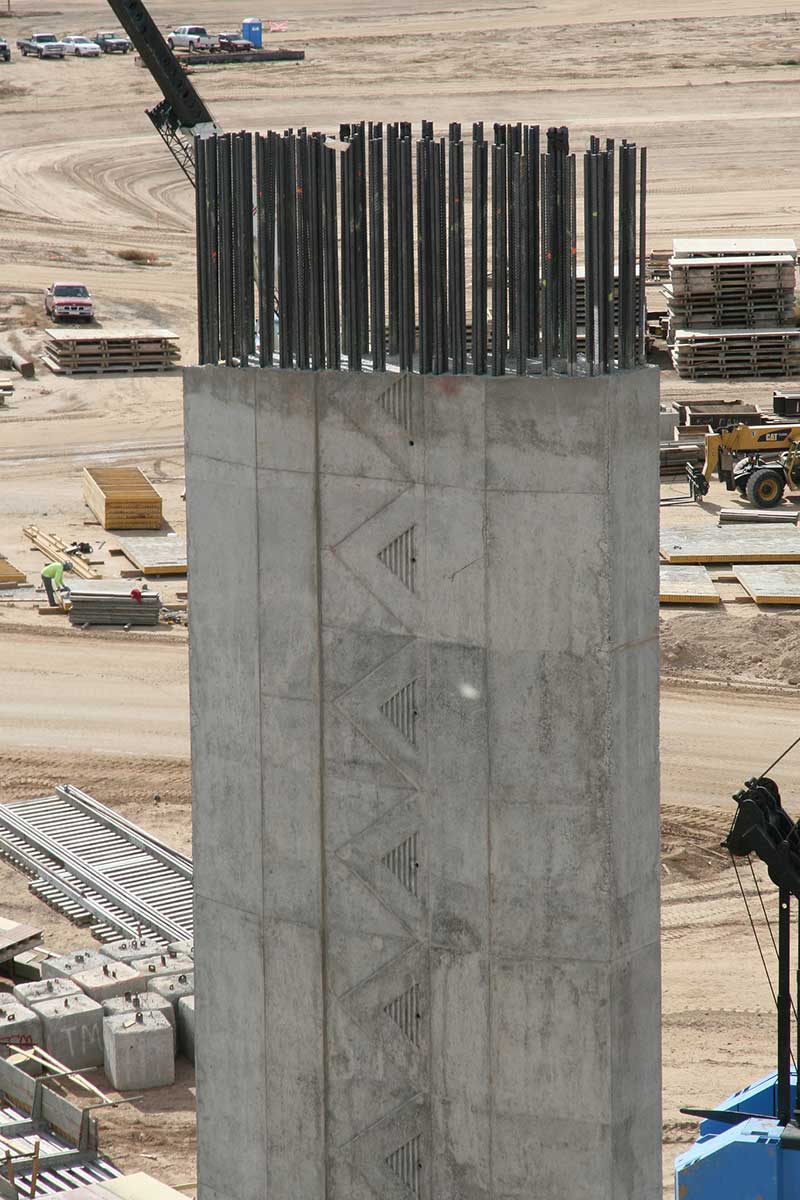 Elsewhere along the Loop 303 corridor, where the old north-south part of the highway had carried traffic along one or two lanes in each direction north of Interstate 10 near Cotton Lane, another series of projects kicked off in 2011. The results are now stunning, especially for drivers who remember the old highway.
Mile by mile and stage by stage, the wider freeway was created between Interstate 10 and Bell Road by shifting traffic to one side of the corridor while crews advanced the construction on other side. The crowning achievement was the 2014 completion of the large north half of the freeway-to-freeway interchange connecting Loop 303 with I-10 in Goodyear.
Those who now make those connections and use the much-improved Loop 303 might remember the challenge and frustration involved in traveling on the old highway, when you of course wound up behind one or two large commercial trucks.
Safety is a top factor in advancing a freeway like Loop 303. There's more capacity for traffic, ramps that provide access on or off the freeway at major interchanges and an end to the "at ground level" intersections.
But please remember that all of us, as drivers, hold the keys to safety. Please do your best to stay alert while driving and pay attention to signs and speed limits while not pushing the safety envelope. We've appreciated the patience of drivers while the work has taken place to provide you with the improved Loop 303, a freeway that truly is ahead of the curve.