Making the rounds on National CleanUp Day
Making the rounds on National CleanUp Day
Mary Currie / ADOT Communications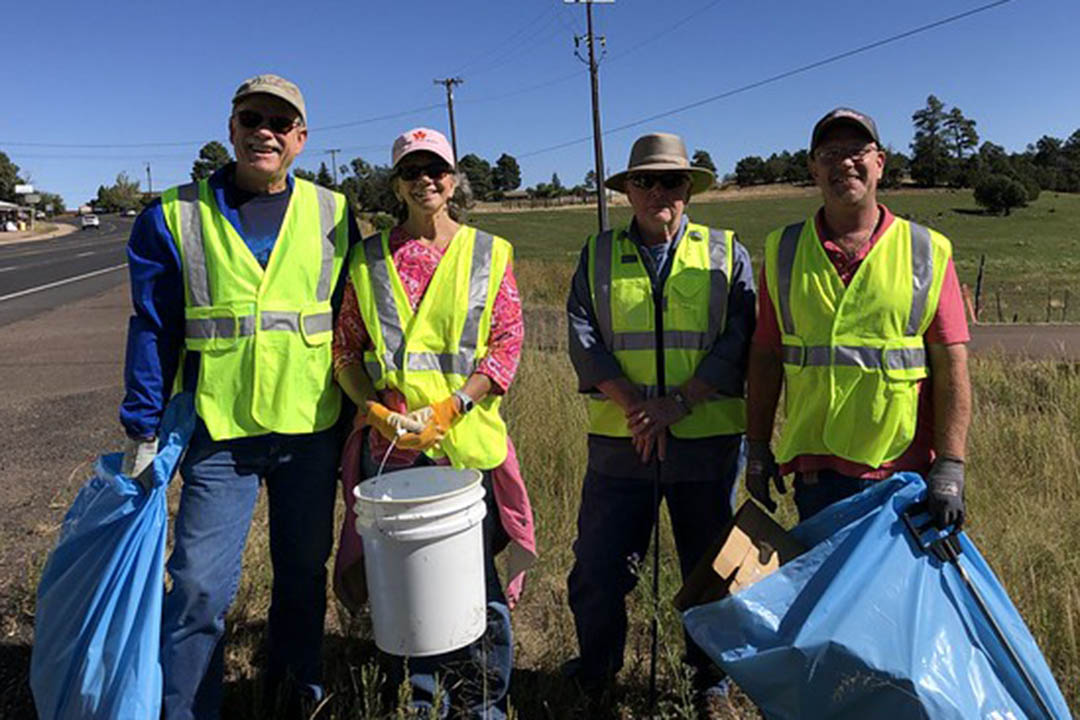 ADOT Adopt a Highway volunteer groups raked-in – literally – hundreds of bags of trash from highways across Arizona this past Saturday, Sept. 21, which marked National CleanUp Day. The count currently stands at 107 bags collected, and reports are still rolling in.
With a colleague, I had the pleasure of traveling to thank several of the groups that turned out to help keep Arizona grand, joining people united for the purpose of reducing litter in their communities all over.
Increased awareness of the Adopt a Highway program brought participation from some groups for the first time on National CleanUp Day, and others joined-in again this, our second year. 
These groups deserve special acknowledgement for responding to our call to
action:
Don and Imogene Bennett, Family & Friends of Jason Bennett," Phoenix
Patricia Woolsey, "Larry Woolsey Forever," Star Valley
Cindy Silliman, "Maranatha Bible Church," Show Low
Linda Philbrook, "Sasquatch Marc Philbrook We Love You," Show Low
Michel and Chris Fluhr, "Clint Fluhr Forever In Our Hearts," Tonto Village
Terri Miller, "In Memory Of Mike Hancock," Happy Jack
Marilya Veteto Reese, "NAU German Club," Flagstaff
Eddie and Sharon Gillam, "St. Luke's Episcopal Church," Chino Valley
Tora Moody, "St. John's Episcopal Church," Williams
Steve Bowles, "Brian R. Bowles," Sunflower
Thank you to those of you who stopped to warmly welcome us to your miles. We appreciated your smiles and the positive impact you are making on your community and the state of Arizona.