Monsoons are coming, and our Ina Road project is ready
Monsoons are coming, and our Ina Road project is ready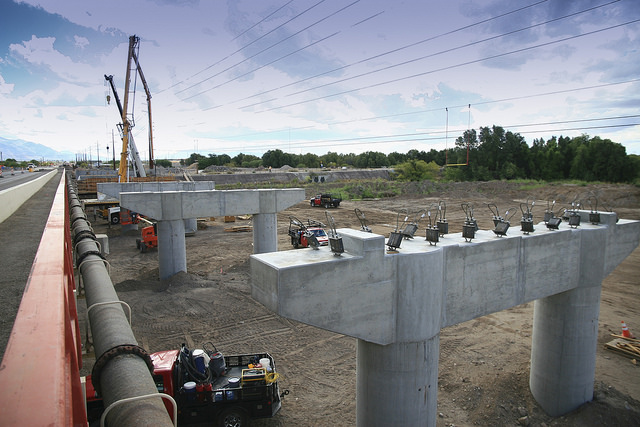 By Tom Herrmann / ADOT Communications
Whether you believe that monsoon season begins June 15 – the date the National Weather Service selected back in 2008 – or when we reach a dew point milestone, there's no question that summer storms are coming.
Everyone who has been in Arizona through a summer knows what to expect. High winds. Blowing dust. Heavy downpours. Flash flooding that sends water rushing through riverbeds that are dry most of the year.
Our engineers know that, too.
That's why people in Marana and northern Pima County can see pillars for one of the new bridges we're building to carry Ina Road over the Santa Cruz River west of Interstate 10. Those pillars are right where torrents of water could soon be running if a large enough thunderstorm hits in the right place.
Something else our engineers know: People who live near large projects like the one on Ina Road want the work done as soon as possible. By building bridge supports during dry months, we can let the storm quickly pass and continue on with our work. That allows this project, scheduled to be complete in early 2019, to continue on schedule.
When you pull aside to let the monsoon storm pass and get back on your way this summer, know that our folks in hard hats are doing the same. All in the name of doing the job right and finishing the work on time.