Move Over: It's the law
Move Over: It's the law
By John Halikowski / ADOT Director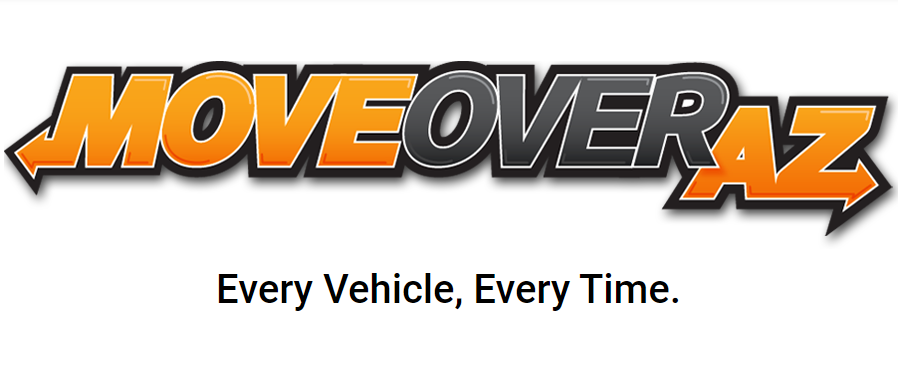 At the Arizona Department of Transportation, we have seen and felt the effects of motorists not moving over and paying attention when the situation arises on the road. We lost a valuable member of our Incident Response Unit in 2020, Frank Dorizio, who was struck and killed because of an inattentive driver. He is not the first to be injured or lose his life while working on or near our highways. Maintenance workers and crash responders have been hit, injured and killed by motorists too frequently. Families and lives are shattered as a result. This post is not just an exercise in words. As a reader, your attention to, and sharing of this message with others, may save someone from injury or death.
Move Over. Besides being the law in Arizona, it's a simple gesture to provide a safe space for law enforcement, medical personnel, emergency responders and tow truck operators to render aid to motorists on the side of the road. By moving over, you are helping to save lives.
National Move Over Awareness Day is recognized on the third Saturday in the month of October. This year's awareness day is Oct. 15. In Arizona, the Arizona Professional Towing and Recovery Association usually commemorates the day with their annual Move Over Awareness Day parade on one of our valley freeways. The event offers the opportunity to recognize the many tow truck operators who risk their lives every day to help motorists on our roads and streets.
Arizona's "Move Over" law applies to all vehicles with flashing lights pulled over on any freeway, multi-lane highway or city road or street. It aims to protect everyone who uses our roads and highways and everyone who works on or next to them. I want to remind all drivers to:
Keep an eye out for flashing lights and emergency vehicles
Slow down when you see first responder vehicles
Move over one lane as road conditions allow
When we all observe and obey Arizona's Move Over law, we are meeting ADOT's True North, Safely Home.