MVD specialty plate lets Arizonans join fight against breast cancer
MVD specialty plate lets Arizonans join fight against breast cancer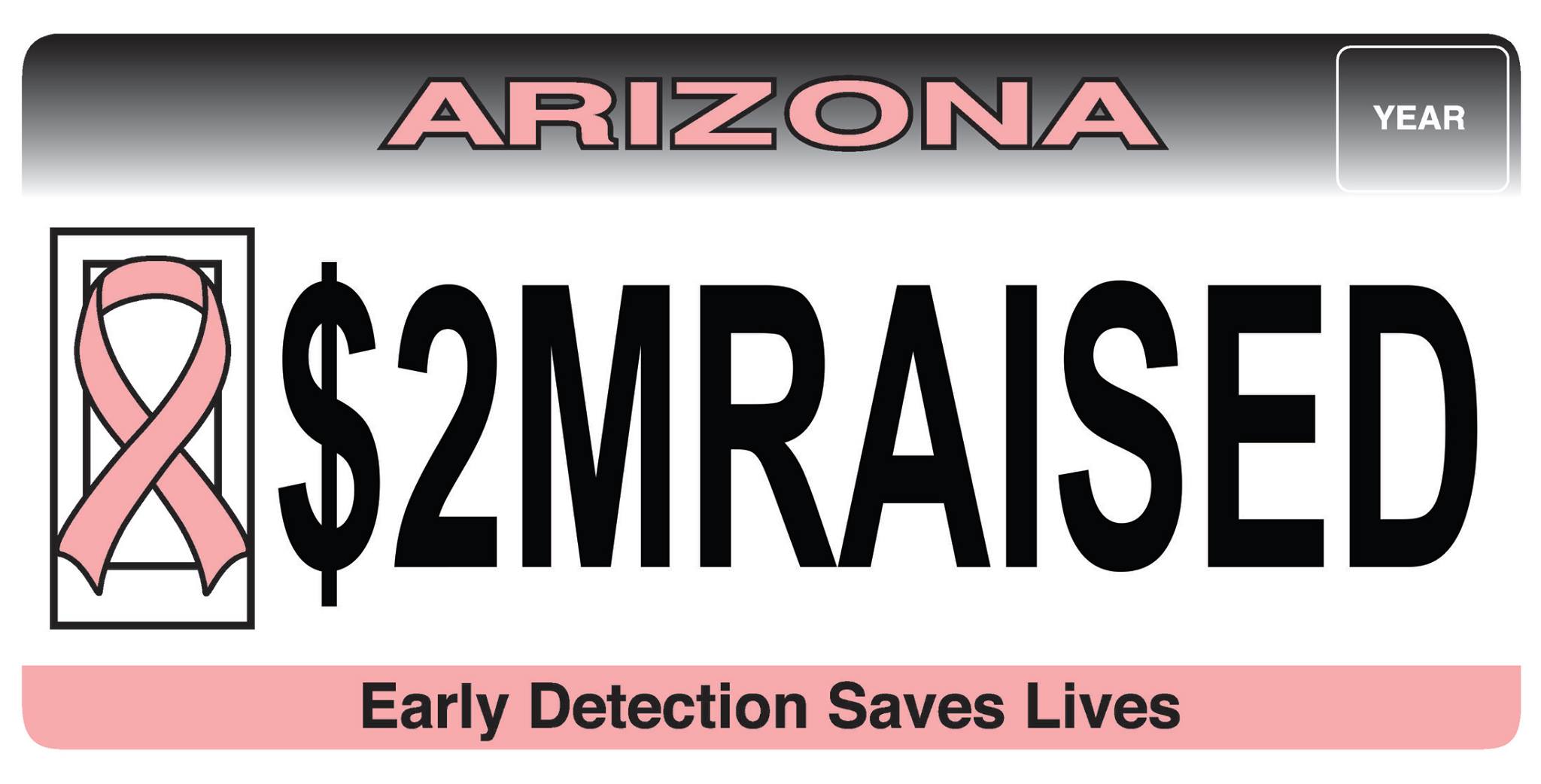 By Doug Nick / ADOT Communications
Everyone agrees that cancer deserves a knockout punch. And ADOT's Motor Vehicle Division is proud to offer Arizonans a way to help in the fight.
Since 2006, MVD has offered the Pink Ribbon breast cancer awareness specialty license plate. As Governor Doug Ducey reported this week, nearly 110,000 have been sold to date, raising $2 million.
Those millions have gone to the Arizona Department of Health Services' Well Woman HealthCheck Program, which helps pay for screening and treatment of breast and cervical cancer for uninsured Arizonans.
It's just one of many worthy causes funded by specialty plates offered by MVD and fueled by your generosity.
October is Breast Cancer Awareness Month, and it's also a great time for all of us at ADOT to say thank you for making this program a success.