Mystery Tree's origin continues to stump I-17 travelers
Mystery Tree's origin continues to stump I-17 travelers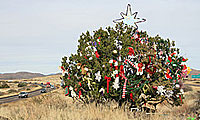 By David Woodfill / ADOT Communications
It's an Arizona mystery as enduring as the Lost Dutchman's Mine, the Phoenix lights and fate of the Hohokam.
Who ... or what ... decorates the Mystery Tree every year on I-17 near Sunset Point Rest Area?
Is it these guys?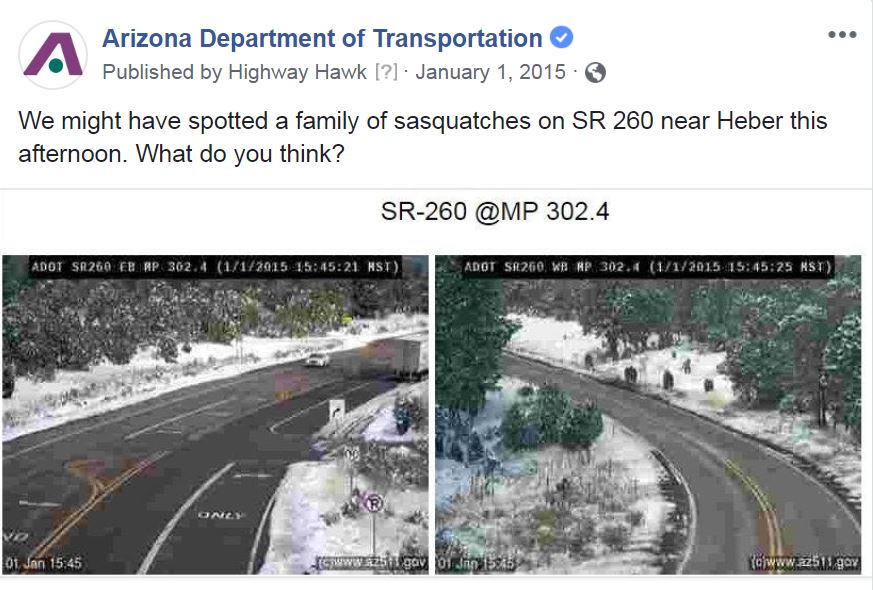 Or this guy?
Perhaps it's one of Santa's elves.
Whoever the jolly culprit is, the annual tradition has brought holiday cheer to Arizona motorists for years.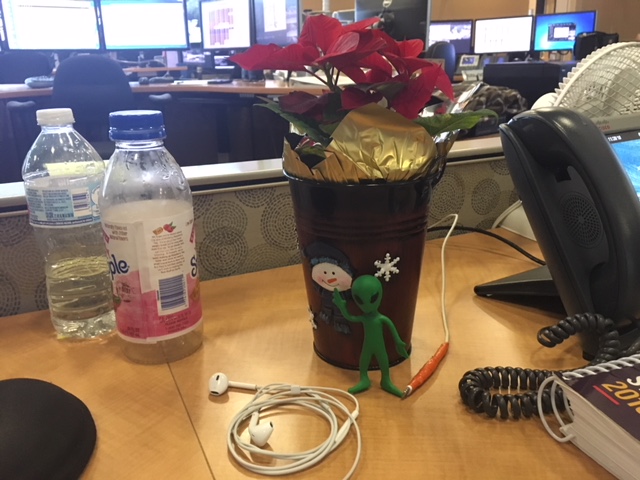 Equally mysterious is how the 20-foot-tall tinsel- and garland-spangled juniper survives brush fire after brush fire. To the right is a photo from 2011 and shows nearly all the nearby vegetation burned.
The tree, however, stands unscathed.
That's a holiday tale fit for a Charles Dickens book or Macaulay Culkin movie!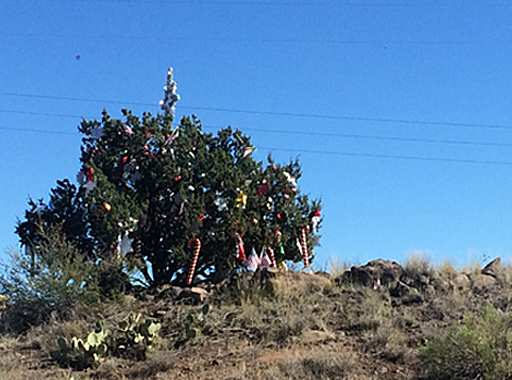 Nah, it's probably aliens.