For National Volunteer Week, a special thank you to Adopt a Highway volunteers
For National Volunteer Week, a special thank you to Adopt a Highway volunteers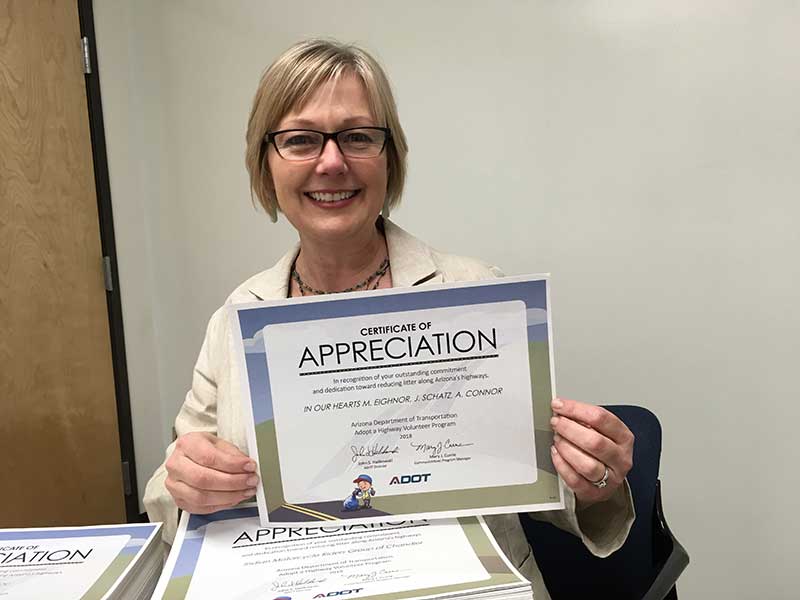 By Mary J. Currie / ADOT Communications
National Volunteer Week has been observed throughout the United States and the world for over 20 years. And ADOT is marking it by sending certificates of appreciation to the 800-plus groups that are part of our Adopt a Highway volunteer program.
These volunteers cleaned up nearly 1,500 miles along highways and collected 14,000 bags of litter last year, making Arizona more beautiful for all of us as well as for those visiting our state.
This is just one of the ways we'll be recognizing these volunteers for their selfless and much-appreciated efforts around the state.
Thanks to each and every one of you!
---
EDITOR'S NOTE: The author oversees ADOT's Adopt a Highway volunteer program.