New lights provide I-10 drivers with improved tunnel vision
New lights provide I-10 drivers with improved tunnel vision
By Doug Nintzel / ADOT Communications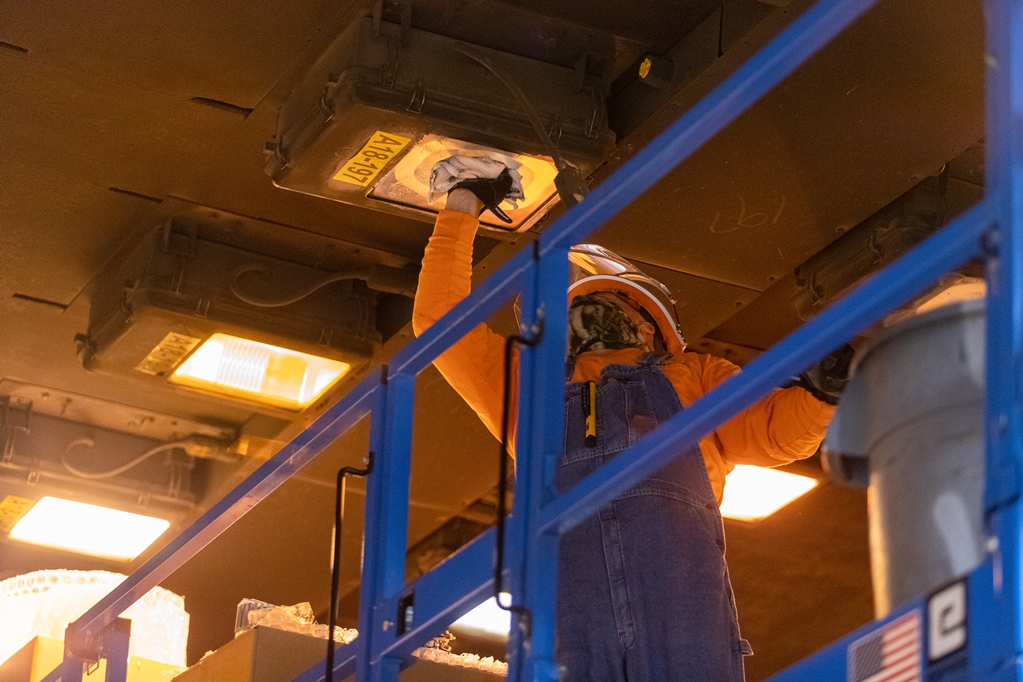 Over the past decade, and likely longer than that, various engineers at ADOT have looked at ways to upgrade the original lighting system in the Interstate 10 Deck Park Tunnel north of downtown Phoenix. Well, by George (or maybe Thomas Edison?), it's nice to be able to report that the job is done.
ADOT crews have completed the installation of more than 1,500 new LED lights inside the I-10 Tunnel, which will turn 31-years-old in August. The $1.4 million project actually involved the switching of fixtures - new ones holding the LED lights replaced old ones that had held now outdated high pressure sodium bulbs - with work done during staggered overnight freeway closures over the past several months. 
In addition to the improved lighting providing a safety enhancement, ADOT anticipates the use of LED lights in the tunnel will reduce energy consumption by more than 60 percent and produce more than $175,000 in annual energy savings. So far the savings have been slightly better than those figures.
The new LED bulbs produce an improved, brighter white light in the tunnel compared to the outdated yellow-toned high pressure sodium lights that have been replaced. Since LED lights last longer than the high pressure sodium bulbs, crews will not have to replace them as often.
ADOT also worked to get the new lighting project done faster than anticipated. The agency recruited employees from across the state to come to Phoenix to help speed the installation work. That meant fewer overnight freeway closures, savings on the traffic control signs and barricades needed for closures as well as less inconvenience for drivers who have to detour when closures are in place.
As with the old lighting system, the improved LED tunnel lights are now set at appropriate transitioning levels during daylight and nighttime hours to allow a driver's vision to adapt given outside lighting levels. For example, the system runs fewer lights at night because of lower nighttime light levels outside the tunnel.
So the next time you drive in the I-10 Deck Park Tunnel we hope you'll notice the improved lighting. We certainly think the better lighting was worth the wait - and the hard work that went into making it all possible.