Partnership placing DPS Troopers at TOC has helped reduce time taken to clear freeway crashes
Partnership placing DPS Troopers at TOC has helped reduce time taken to clear freeway crashes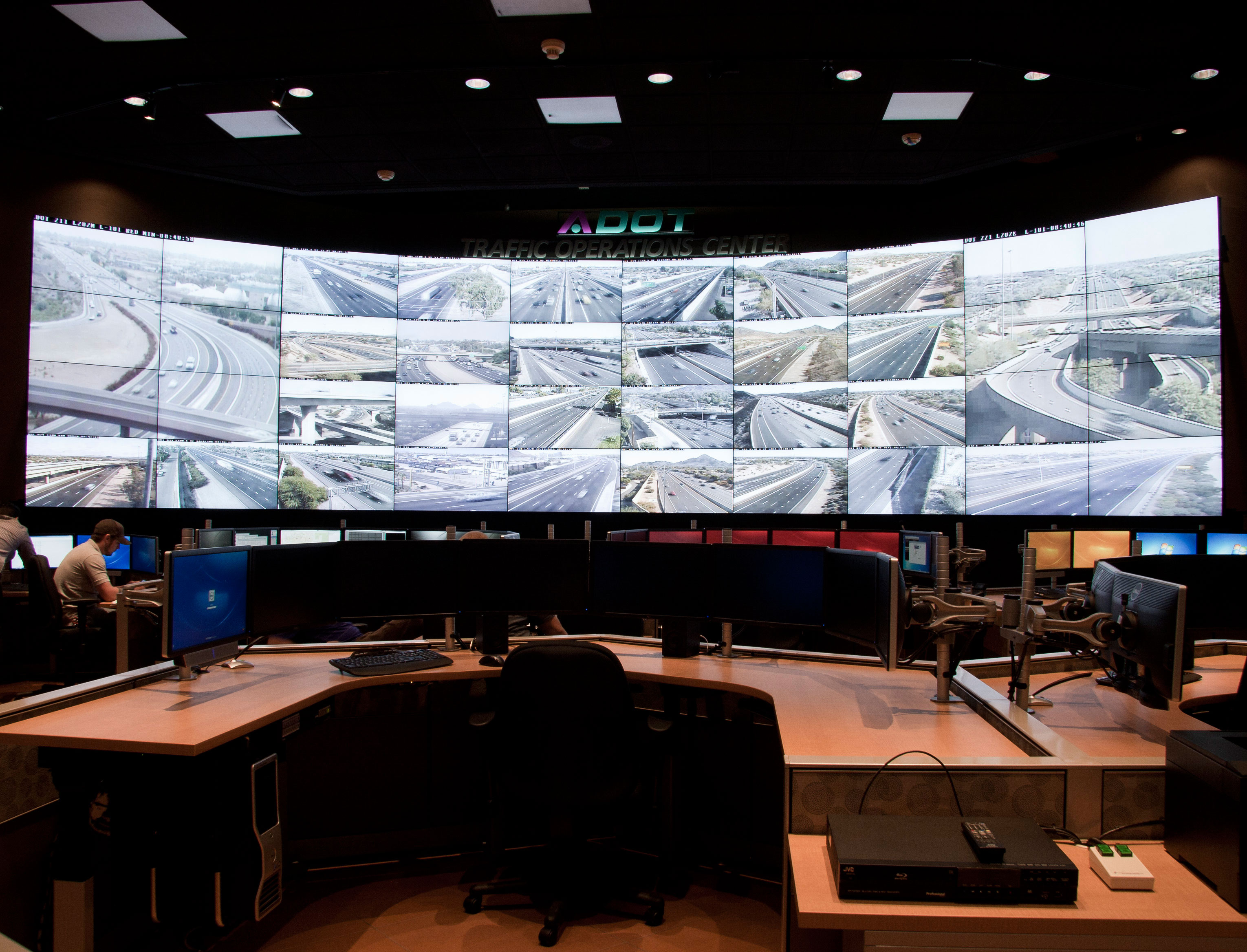 ADOT's Traffic Operations Center – or TOC for short – is the place to be when it comes to keeping an eye on highway travel around the state. So it's no wonder a program that stations DPS troopers at the 24-hour-a-day, state-of-the-art electronic data hub has helped to drastically reduce the time taken to clear crashes.
We first told you about this collaboration a year ago, when we explained how ADOT, the Department of Public Safety, the Federal Highway Administration and the Maricopa Association of Governments worked together to launch the three-year pilot project to locate troopers at the TOC.
Now, several months later, those agencies are able to look at the findings so far and have some promising stats to share...
Comparing the first nine months of 2014 – before DPS troopers were at the TOC – to the first nine months of 2015, the average time taken to clear all freeway lanes at crash sites on Maricopa County freeways has been reduced by nearly one hour (54 minutes), despite a 23 percent increase in the number of freeway crashes.
During a news conference earlier this week, representatives from each of the involved agencies spoke on the benefits of the program.
ADOT State Engineer Dallas Hammit touted the increased efficiency that the partnership allows, while Youngtown Mayor Michael LeVault, MAG Economic Development Committee chair and past MAG chair, noted fewer backups onto city streets and a substantial decline in lost productivity caused by delays.
Find more on the partnership on revisit our previous blog post.