Pavement, safety improvements underway on State Route 88
Pavement, safety improvements underway on State Route 88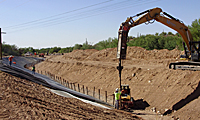 By Angela DeWelles / ADOT Communications
Apache Trail, also known as State Route 88, was built in 1903 to serve as an access road for construction of Theodore Roosevelt Dam.
But it's so much more than that. SR 88 is a part of Arizona's history and today offers motorists a scenic way to get to Canyon, Apache and Roosevelt lakes.
Right now, a project is underway to rehabilitate pavement and make other safety improvements along a 17-mile stretch from near Apache Junction to an area east of Tortilla Flat within the Tonto National Forest (mileposts 203 to 220). This post has images showing the latest work, and the slideshow below has many others.
Most construction will occur during daylight hours, Mondays through Thursdays, and no weekend or holiday construction is anticipated. One lane of traffic will remain open during paving with flaggers directing motorists through the work zone.
Please allow extra travel time while these improvements continue through late summer.
Here are some fast facts about the project, including details on what steps ADOT employees must take when working on such a historically significant road.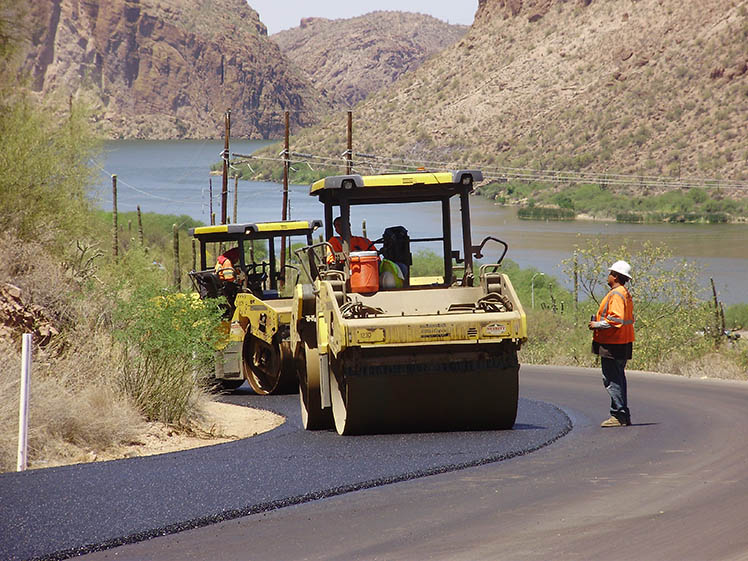 1) Before work on the pavement-preservation/safety-improvement project could begin, crews completed an emergency repair project on a stretch of SR 88 between mileposts 201 and 214. "We did emergency work on the flood-damaged road from August to November 2017," said Roger Vial, ADOT transportation engineering specialist. The governor issued a declaration of emergency, and we repaired 24 areas before we could even start on the main project."
2) The improvement project includes work to flatten out roadway curves at six locations. Other safety improvements include paving selected pullouts, updating signage and pavement markings, removing rocks to limit rock fall onto the roadway and removing and replacing guardrail.
3) The project will also repair the concrete ford across Tortilla Creek near Tortilla Flat. "The ford is a one-lane bridge; water runs beneath it," said Vial, explaining that the work requires a temporary water management plan to protect the Gila topminnow fish and lowland leopard frogs that call the creek home.
4) Because SR 88 is a historic road, ADOT had to negotiate and implement an agreement that "spells out how we're going to mitigate any adverse effects. We consulted with the Tonto National Forest, tribes and the State Historic Preservation Office," explained ADOT Cultural Resource Program Manager Ruth Greenspan. When working on any historic road, ADOT has a process in place that allows most projects to continue without any issue, Greenspan said. "For the projects where there's going to be some changes made that may affect the historic integrity of the road, we'll outline a treatment plan that typically includes documentation and historic research."