Pics from new rural cameras help you see it happen
Pics from new rural cameras help you see it happen
By David Rookhuyzen / ADOT Communications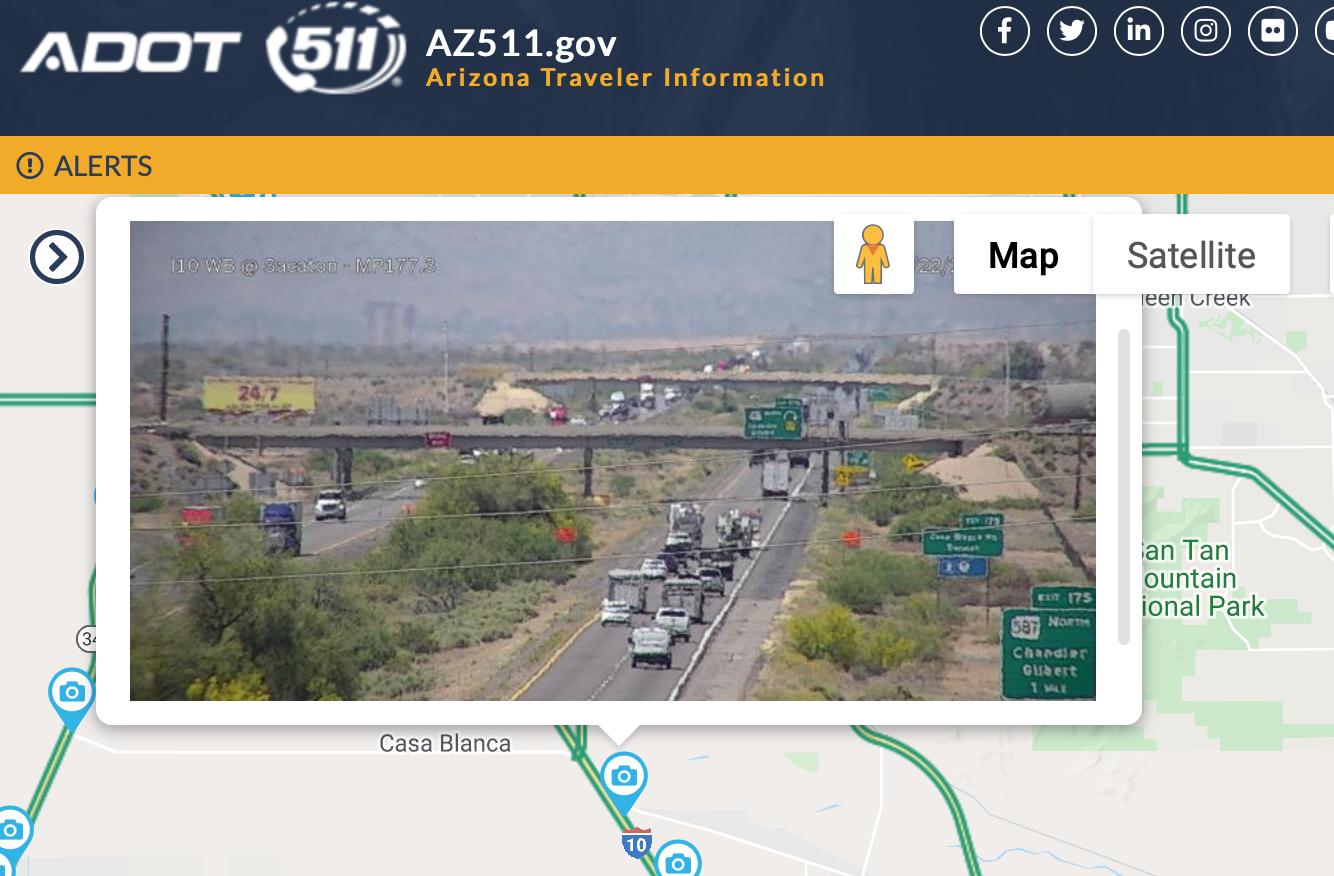 That's an old saying from the beginning of the Internet era. We are not going to touch on its veracity, but will instead substitute it for one of our own: Pics help you see what's happened.
That's why we are excited that our Arizona Traveler Information website at az511.gov has added 21 new cameras along rural highways across the state. Cameras along state highways are an invaluable tool for us to look at weather and traffic. But that's valuable information for anyone, which is why they can be accessed by drivers to get a look at what they might encounter once they leave home. 
So if you are taking US 60 through Globe, you now have three cameras to give you a view of the road. Or if you are heading from Phoenix to Casa Grande on Interstate 10, you might appreciate the two cameras now available around Sacaton – like in the image to the right – to give you an idea of how traffic is moving. Feel free to explore for yourself to see what cameras are at there, but know that this recent addition gives us new cameras on US 93 north of Kingman, US 89 north of Flagstaff, State Route 264 at Ganado and Window Rock and along SR 89A in Oak Creek Canyon. 
Additional cameras will be added to AZ511 as they become available. ADOT now has more than 400 traffic cameras throughout the state, which you can view by going to az511.gov, and clicking "Cameras" in the upper right corner. On the AZ511 app, choose "Road Cameras" after clicking on the three gold-triangle icon in the lower right corner.
In addition to easy access to traffic cameras, AZ511 app users can receive information about delays, crashes, construction and closures. They get real-time information and receive alerts about their routes.